Matthias van den Broek
Consultant (Trademarks) | Amsterdam, The Netherlands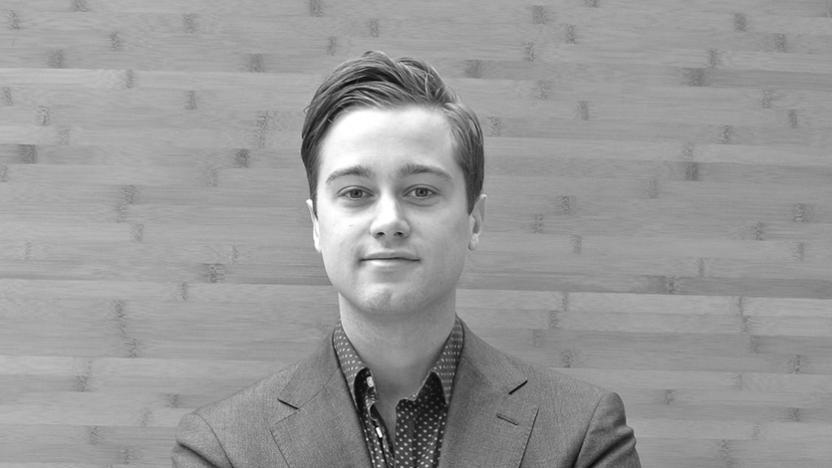 "Novagraaf has a great client base and is very supportive of junior attorneys progressing through the ranks. Professional education and development really is at the top of the agenda here. If you're proactive and internationally minded, there are many opportunities for you in the company."
Matthias joined Novagraaf in 2011 as a 'stagiair' in the company's Competence Centre. It was his first role in the profession following his degree in Dutch Law, specialising in Commercial Law and IP Law at the Erasmus University Rotterdam. He has since progressed in the company into his current role of consultant, and is a BMM-certified trademark and design attorney, and a certified EUIPO European trademark and design attorney.
Practical experience
I completed a few internships in law firms, before finding IP and Novagraaf. I was lucky to have the opportunity to join the Competence Centre where I was able to develop practical knowledge, and also discover how fascinating and dynamic the IP profession can be. IP is always in evolution, so you need to keep up with changes to the law, but you also have to learn commercial skills, so that you can think strategically and prepare in advance how you might deal with challenges to IP, for example.
Today, I run my own consultancy in the company, mainly servicing SME and a few larger corporate clients. I also manage my own team of paralegals and assistants. Novagraaf has supported me through that progression, both in terms of academic and professional qualifications, but also through mentoring while I was a trainee. From the Competence Centre, I moved into the back-office (providing paralegal support) and from there progressed to assistant consultant, associate consultant and now consultant.
Benefits to clients
I also chose to remain at Novagraaf over its competitors as we're the market leader in the Netherlands, with a long history stretching back more than 130 years. We also have an international position, which few other firms have. That offers lots of possibilities for career growth and also makes for a varied environment. That heritage and reach also deepens the knowledge and perspective that we are able to offer to clients: many of them are global businesses and we have more experience of working in the international arena.
It's also a fascinating area in which to work: every day is different, depending on the client and its needs. For example, one day I might be at a client for a factory visit, while the next I'll be mediating in a dispute or working on filing strategies for new markets.
Advice to applicants
Novagraaf has a great client base and is very supportive of junior attorneys progressing through the ranks. Professional education and development really is at the top of the agenda here. If you're proactive and internationally minded, there are many opportunities for you in the company. It's also a fun place to work: IP firms aren't as strict as traditional law firms; for example, when it comes to what you wear to the office. The atmosphere is very informal and you have the opportunity to learn from some of the industry's best. Now is also an amazing time to join the business: Novagraaf is on a transformational journey, recently expanding into China, Japan and the US, opening up new possibilities for us all.