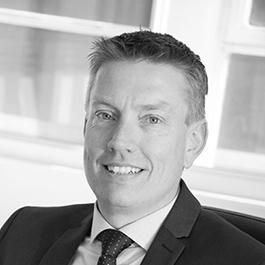 Eric Siecker
Managing Director - Patents, Novagraaf UK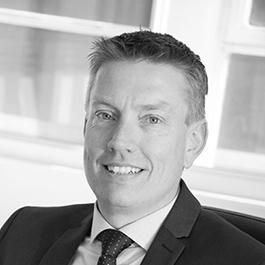 London office
Eric Siecker is Managing Director – Patents at Novagraaf UK. He is a registered European Patent Attorney, a UK Chartered Patent Attorney and a UK Chartered Trademark Attorney. Eric spent 15 years working in-house before joining Novagraaf. This enables him to bring a strong commercial and interactive focus to his work with clients. He leads the Novagraaf Patent Business in the UK, working from the London and Norwich offices. Eric is experienced across a broad range of technologies and has particularly deep technological expertise in all aspects related to construction and agricultural machinery, mining equipment, marine propulsion, diesel and gas engines and associated power systems. In addition, he has extensive experience in all aspects of patent management and practice, such as: proactive management of complex IP portfolios around high value products; IP strategy; large-scale patent clearance projects; freedom-to-operate and validity opinions; IP agreements; and EP opposition and appeal proceedings. He is also experienced in performing due diligence evaluations to support M&A and licensing opportunities.
Career history
Prior to joining Novagraaf, Eric was the head of IP - Europe, Africa, Middle East & CIS at the Caterpillar Inc group of companies, where he was responsible for all IP matters with a particular focus on patents, know-how, confidential information, IP agreements and design rights. He went on to become a director of the IP Federation, a European IP trade association, and joined TriMas Corporation as its Global Group IP Director. Eric holds a Master of Science in Agricultural Machinery Engineering & Manufacturing from Cranfield University, and in IP Law & Management from Queen Mary, University of London.
Work highlights
Eric is a regular speaker at IP events on a broad range of IP-related topics, such as IP strategy, corporate IP management, the Unitary Patent, international exhaustion of IP rights in the CIS, and design rights for functional aspects of machines/components.
He was formerly an active member of the IP Federation, UK Patent Managers group, American Chamber of Commerce to the EU (Amcham EU), Coalition of Intellectual Property Rights for CIS (CIPR), and Business Action to Stop Counterfeiting and Piracy (BASCAP).
Memberships
Eric is a member of EPI and CITMA and is a Fellow of CIPA.
Areas of expertise
Patents
Corporate IP management
IP risk management
IP strategy