German Patent Attorney (Deutsche Patentanwalt) specialized in electrical engineering, mechanics, mechatronics
Novagraaf is an Intellectual Property (IP) consultancy firm which distinguishes itself by a resolutely modern vision of its role as an IP partner for companies and combines the know-how of an international law firm with the innovation and efficiency of a global service provider.
Novagraaf has developed over the years a diversified customer portfolio including SMEs, research laboratories and large international groups in various economic sectors.
Novagraaf offers an international, friendly and studious environment, where flexibility in work organization is favored.
The human aspect is at the heart of Novagraaf's concerns. The company encourages its employees to get together around sporting activities and allows them to get involved in humanitarian causes that are close to their hearts.
If you want to work in a dynamic, curious, demanding and stimulating team based on an entrepreneurial, international and collaborative model, then join us!
Your missions :
Your tasks will be to manage the various aspects of innovation protection and exploitation of IP rights for the group's clients, mainly in Germany, including:
the filing of national applications at the German Patent Office
the conduct of grant procedures at the German Patent Office
the development of the domestic protection offer in Germany for European, Asian and American customers,
patentability and freedom-to-operate studies carried out in German.
Knowledge of French would be a plus.
Location : The position will initially be based in one of the firm's existing offices in Paris, Geneva or London with the possibility of developing an office in Germany.
Profile :
At least 5 years' experience as Deutsche Patentanwalt specialized in electrical engineering, mechanics, mechatronics
Testimonials from employees in France :
Martin Kohrs, French Patent Attorney and European Patent Attorney | Paris, France
"Already present in several countries, Navagraaf is very much focused on developing its international markets, particularly in Europe. As a German based in France, I particularly appreciate the multicultural dimension of Novagraaf. It allows me to exchange with colleagues who have acquired their professional experience in a very diverse environment. This is very motivating."
Catherine Caspar, European Patent Attorney and Industrial Property Attorney | Strasbourg, France
"I appreciate that Novagraaf is an international organization that offers a diverse range of IP management services and tools.
It's also exciting to be in a company that's undergoing a major transformation with the arrival of new investors.
You have the opportunity to contribute to the development of Novagraaf, both in terms of improving services to clients and positioning Novagraaf in the market. I think it's important that companies in the IP field continue to evolve to constantly adapt to the needs, tools and technologies of their clients and it's really interesting for me to be part of this evolution."
Testimonials from employees in Switzerland :
Valérie Stephann, Patent Attorney and European Patent Attorney | Geneva, Switzerland
 "There is a different way of working at Novagraaf, more free and collegial. My colleagues are all very committed, and we often collaborate together."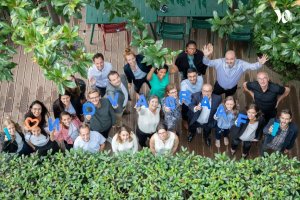 Download this job vacancy in German.