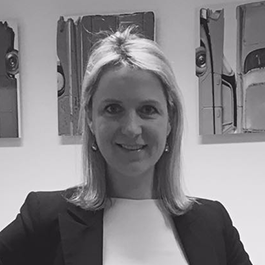 Daphne Vervaet
Business Development Manager / IP Consultant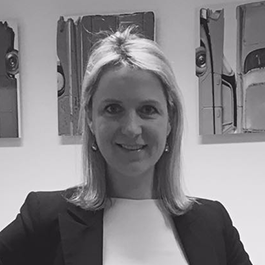 Brussels office
As a Business Development Manager and IP Consultant with a background in trademark practice, Daphne Vervaet understands the challenges and needs of companies and their IP departments. This background has enabled Daphne to help companies put in place IP processes that make the most of their team, resources, budget and capabilities.
During her career in IP, Daphne has built up an extensive knowledge of a wide range of IP-related matter, having handled a considerable amount of cases before various IP offices. Building further on the professional expertise that she has gained, Daphne is currently responsible for business development and client relationship management.
Career history
Daphne obtained a Masters degree in Law from the University of Ghent, followed by a LL.M. in International Business and Corporate Law from the University of Lancaster in the UK. She also completed a Traineeship at the Brussels Bar and further obtained a Masters degree in Intellectual Property from the Catholic University of Brussels.
After working for several years as an Attorney-at-Law specialising in intellectual property rights and having gained experience as an in-house Legal Counsel with the company Henkel, Daphne joined Novagraaf in 2013.
Memberships
Daphne is a member of the BMM.
Areas of expertise
Trademark registration and portfolio management
Trademark prosecution
Trademark filing strategies
Trademark portfolio audits
Registered and unregistered designs
Copyright
Domain names
IP strategy
Dispute resolution
Litigation management
Industry specialisms
Designs
Automotives & aviation
Cosmetics & personal care
Drinks/beverages
Emerging technologies
Fashion & textiles
Food & food technology
Greentech/Cleantech
Home appliances
IP strategy
Licensing
Life Sciences & biotech (pharma, medical devices, biosensors)
Packaging design
Honours
Daphne is recommended in the World Trademark Review rankings:
'Daphne Vervaet understands the value of intellectual property and aligns her advice with a company's business objectives seamlessly.' (WTR 1000, 2020 edition)
'She operates with her head on a swivel and can see any challenge to her clients' market position coming a mile off so she can nip it in the bud.' (WTR 1000, 2019 edition)
'Daphne Vervaet (also) receives high praise: 'She is very smart, thorough and effective. She interacts with clients brilliantly, and is focused on business development rather than purely on legal issues.' (WTR 1000, 2018 edition)