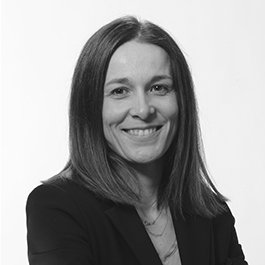 Colombe Dougnac
Trademark Attorney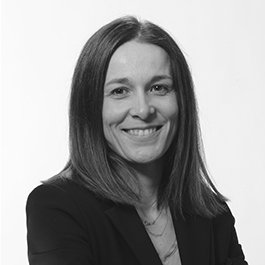 Bordeaux office
Colombe Dougnac began her career as an Intellectual Property Trademark Attorney in 2006, working at various IP firms in Paris and Bordeaux.
She focuses on both the creation of and adding value to, IP rights (filing, portfolio evaluation and contracts) and in defending them (opposition proceedings, pre-litigation procedures, negotiations, administrative disputes and anti-counterfeiting).
Colombe has extensive experience in online brand protection. She is a member of our dedicated team for our online brand protection service, which provides brand owners with automated monitoring and enforcement. In addition, Colombe regularly writes articles to share tips and tricks for protecting trademarks on the web, available in a dedicated online section, Novaweb.
Colombe is also an expert in wine and spirits law, and acts on behalf of numerous clients in this field. From the Bordeaux office in France, Colombe works with national and international wine and spirits producers, distributors and retailers to ensure the protection and defence of their intangible assets through trademark, design, domain name and copyright law.
Furthermore, Colombe teaches intellectual property law at several schools (CCI, ESCEN and Talis Business School), as well as leading conferences and workshops in partnership with IP organisations (incubators, CCI, INPI, EUIPO).
Career history
Colombe worked as an Intellectual Property Attorney (Trademarks, Designs and Models) at a law firm in Bordeaux for 10 years, prior to founding a law firm, SoPI, in Bordeaux. She joined Novagraaf in 2020.
Colombe obtained a Master's degree in Intellectual Property from the University of Lille in 2005, and has a Master's degree in Private Law from the Université Montesquieu Bordeaux in 2004.
Work highlights
Colombe's career highlights include qualifying as an Intellectual Property Attorney in 2009, creating and developing a department specialising in new technologies in 2013 and founding an IP law firm in 2016.
Memberships
Colombe is a member of APRAM, ECTA and AIDV.
Areas of expertise
Trademarks
Designs
Copyright
Domain names
Unfair competition
Wine and spirits
Startups
Food industry
Information technology
Industry specialisms
Copyright
Trademarks & Domain Names
Designs
Strategy
Technology
agroalimentaire
Drinks/beverages
Emerging technologies
Fashion & textiles
Financial services
Food & food technology
Hospitality
Licensing
Luxury goods
Protection des marques en ligne
Software & IT
Sports, travel & entertainment