Novagraaf's trademark practice recommended in WTR 1000 2020
Novagraaf has been recommended for its trademark expertise in the Benelux in the 2020 edition of WTR 1000. Several Novagraaf specialists were also singled out for their expertise.
"Novagraaf has been a first choice for iconic global brands for over a century. Not resting on its laurels, however, this innovative team does its best to stay abreast of developments through its fresh approach to IP management services, which combines legal insights, sharp delivery of administrative procedures and efficient business acumen to take clients to the next level." WTR 1000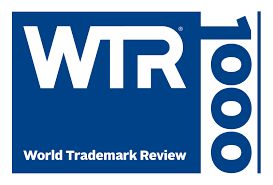 World Trademark Review has released the results of the 2020 rankings for its 'World's Leading Trademark Professionals survey' (WTR 1000), in which Novagraaf appears as a 'recommended' firm. The magazine undertook an exhaustive qualitative research project to identify the firms and individuals that are deemed outstanding in this critical area of practice. This included factors such as depth of expertise, market presence and complexity of work, as well as positive peer and client feedback.
Novagraaf was specifically recommended in the Benelux category in this year's rankings. From the Amsterdam office, Gerard van Hulst, Helma van de Langenberg and Bart Schweitzer were singled out for their expertise. From Belgium, Ingrid Mennens and Daphne Vervaet also received individual praise.
Commenting on the firm's recommendation, Novagraaf Belgium's Managing Director, Ingrid Mennens said: "We are proud to be featured as a leading agency in the Benelux by WTR1000 once more. At Novagraaf, we invest time and effort to get to know our clients' businesses. Our IP experts provide the legal and consulting services to support clients across the IP life cycle. Our goal is to maximise the potential of our clients' IP assets and to deliver the portfolio insights they need to achieve their commercial objectives.
With our roots in the Benelux region, Novagraaf specialises in the protection and global management of IP rights, including trademarks. Although we have been in the IP business for more than 130 years, we are as eager as when we started to drive IP innovation."
Novagraaf Netherlands' Managing Director, Max Hübner added: "Novagraaf is moving forward as a leading provider of smart IP solutions that seamlessly connect clients and their systems with the best IP experts and the right IP technology. The recognition by WTR1000 of our innovative approach and outstanding individuals who unlock our clients' IP potential shows we're on the right track."
About Novagraaf
Founded in 1888, Novagraaf is one of the world's largest trademark filers and a major patent filer, managing more than one million intellectual property (IP) assets on behalf of customers, and representing many of the world's major patent and trademark owners. The company is headquartered in Amsterdam, The Netherlands, with offices throughout Europe, including London, Brussels, Paris and Geneva, as well as in the US, China and Japan.