7 steps to creating a strong brand
A strong brand won't only help you achieve your sales and marketing goals. The right brand can also strengthen your position, boost your reputation and even embody a specific lifestyle choice.
Registering your chosen name as a trademark helps safeguard brand value by providing a mechanism to act against third parties seeking to profit from your name and hard work. But, choosing and protecting a 'strong' brand name isn't always as easy as it may appear! In our latest factsheet, we share seven key steps to success.
Download the factsheet now to discover how to:
1. Choose a distinctive trademark
2. Select the right territories and classes
3. Conduct a trademark availability search
4. Protect other distinguishing branding, such as logos, shapes, packaging and slogans
5. Monitor your trademark rights
6. Take action when you need to
7. Maintain your brand assets
All this and more is available in the download below.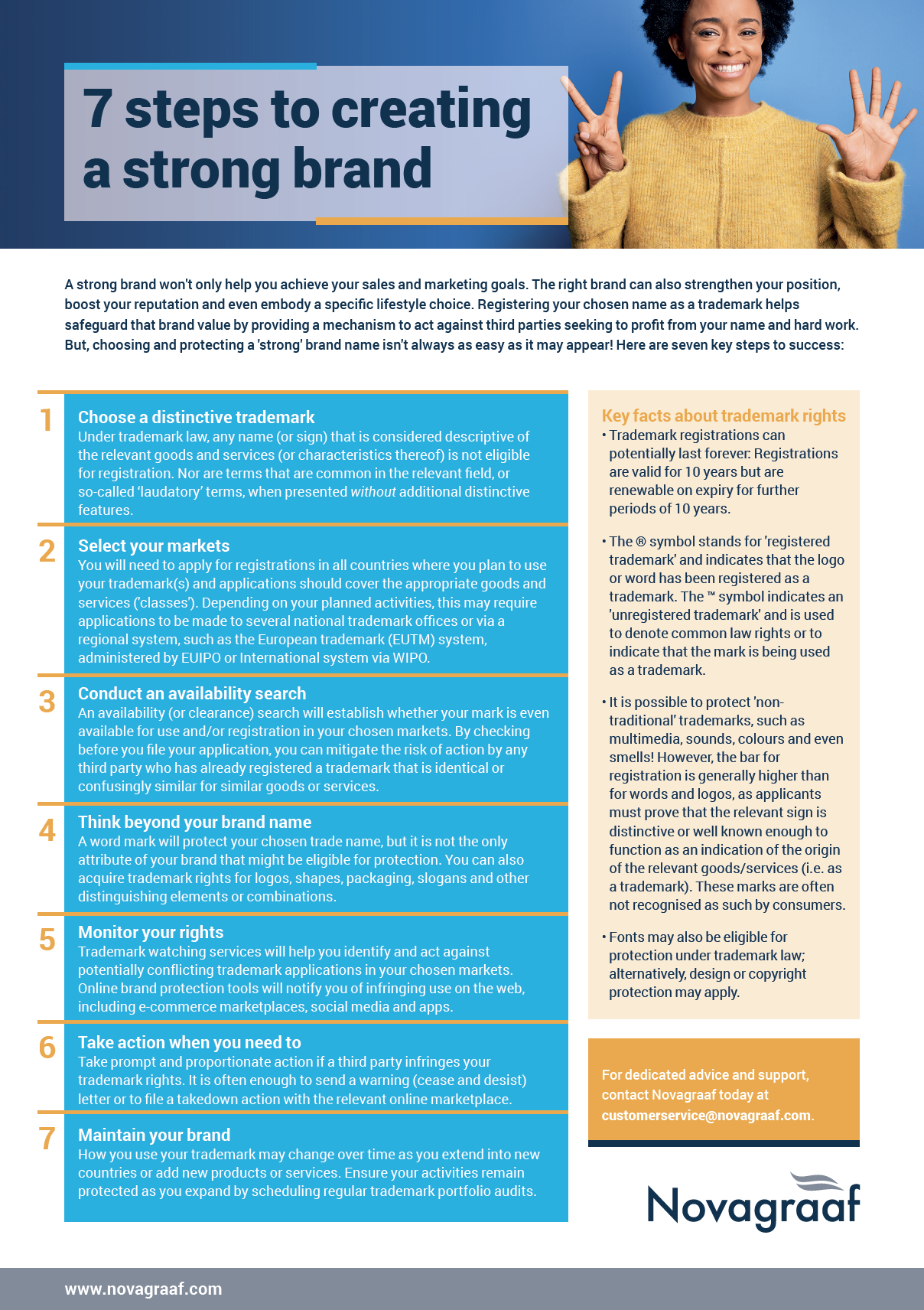 Contact us for more information
Contact us