Need to know: Trademark documents and electronic signatures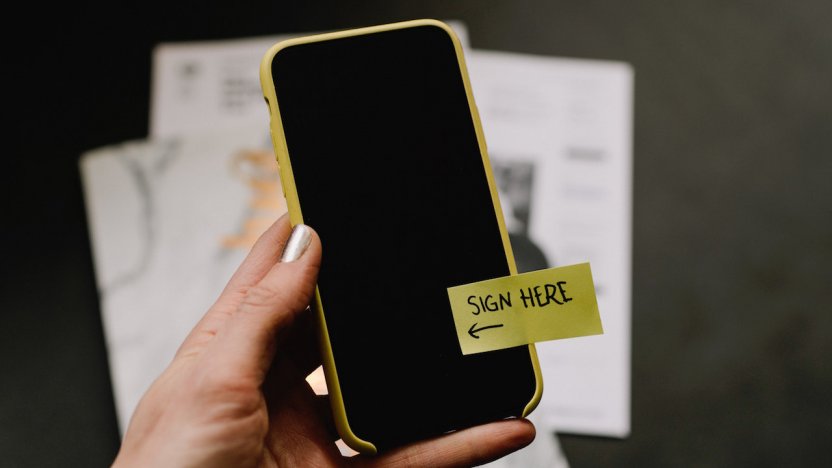 The COVID-19 pandemic has changed the ways in which trademark professionals manage routine tasks. While technology has enabled many of us to rapidly transition to working from home, obtaining necessary signatures now requires even more advance planning.
Although the management of trademarks does not require a lot of paperwork, situations do arise in which clients are required to execute documents; for example, when completing third-party agreements or authorising local attorneys to act on their behalf. The remote execution of documents can be problematic where signatories do not have access to a printer, software for electronic signatures or witnesses (where needed). Fortunately, it is possible to work around most of these restrictions.
Can you use an electronic signature?
In most cases in the EU, electronic signatures can be used as a viable alternative to handwritten ones.
The governing legislation across all EU member states in respect of electronic signatures is EU Regulation 910/2014 on electronic identification and trust services for electronic transactions in the internal market and repealing Directive 1999/93/EC (eIDAS). It came into force on 1 July 2016 and was designed to create a uniform regime for the mutual recognition of electronic identification and trust services throughout the EU.
The UK enacted the 'Electronic Identification and Trust Services for Electronic Transactions Regulations 2016' ('UK Regulation') on 22 July 2016 to repeal the Electronic Signature Regulations 2002 and amend relevant sections of the Electronic Communications Act 2000 (ECA 2000), which dealt with electronic signatures under the previous regime.
On 4 September 2019, the UK's Law Commission issued its report on the Electronic execution of documents, which sought to increase confidence in the use of electronic signatures. It confirmed that an electronic signature is capable in law of being used to execute a document (including a deed), provided that the signatory intends to authenticate the document and that any relevant formalities, such as the signature being witnessed, are satisfied.
What forms of 'electronic signature' are acceptable?
Under common law in England and Wales, a number of different types of signature are acceptable, including signing with an 'X', initials only, a printed name, or even a description of the signatory such as "Your loving mother".
Electronic equivalents of these forms of signature are likely to be recognised as legally valid. In certain cases, the courts have accepted electronic forms of signatures including a name typed at the bottom of an email and the use of an  "I accept" tickbox on a website.
The following are all commonly accepted forms of electronic signature:
A typed name;
The image of a signature pasted into an electronic version of the document;
A signature generated by e-signature platform, such as DocuSign;
The use of an e-pen or finger to sign a name on a tablet screen.
Where greater certainty or security is required, Qualified Electronic Signatures should be used, or supporting emails should be provided confirming the intention of the signatories.
Of course, in some cases, an electronic signature will not be appropriate and, where dealing with matters in foreign jurisdictions or parties located around the world, local advice should be sought.
Where timing allows, it may be advisable to circulate hard copies of documents to be signed by one party then passed between the parties for counter signature, with the effective date being the date of the last signature.
Managing witnesses
In its 2019 report, the Law Commission was quite clear that witnessing a signature remotely, e.g. by video conference, was not possible as the witness needs to be physically present and able to observe the signature.
Fortunately, not many of our documents require witnessing and where this is a requirement, for example when executing foreign documents, we have found there to be flexibility at this time (see our overview of IPO guidance for more).
As the UK lockdown continues, there will be a greater demand for flexibility in respect of the witnessing of documents and this may be a catalyst for the Law Commission to push forward its work on reform in this area.
Notarisation and legalisation requirements
It is currently possible to obtain document notarisation, so long as social distancing rules are followed. Plenty of time should be allowed to complete this process.
As of 23 March 2020, the Foreign and Commonwealth Office temporarily suspended its legalisation services. Instead, it has provided a standard letter that can be filed with any documents that require legalisation, advising the recipient of how it might verify the relevant signature.
What does this all mean in practice?
Current circumstances have made the execution of documents more difficult, however, with the right preparation and forethought, it is not impossible. When needing to sign documents, the following should be considered:
Prepare for the execution of documents as early as possible, in order to agree a method of signature that is acceptable to all parties and still legally binding.
Prepare images of signatures and/or electronic signatures and arrange for documents to be scanned or printed so that signatories can easily access them.
Consider arranging for original documents to be posted between the parties for physical signature.
Check in advance if witnessing is required and, if so, what form of witnessing would be acceptable in order to meet local requirements.
Allow sufficient time to have any documents notarised and where legalisation is required, make third parties aware of the limited service being offered in the UK.
For further guidance on managing signatures, witnesses, notarisation and legalisation, please speak to your Novagraaf attorney or contact us below.
Laura Morrish is a Chartered Trademark Attorney at Novagraaf in the UK.