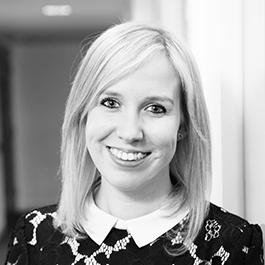 Vanessa Harrow
Managing Director, Trademarks, Novagraaf UK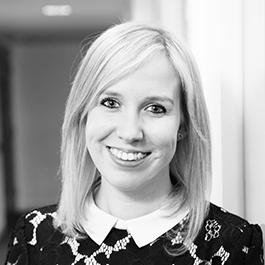 Office:
Manchester, United Kingdom
Vanessa Harrow is Managing Director, Trademarks at Novagraaf UK. She is a qualified UK Chartered Trademark Attorney, having completed her training in 2017 while at Novagraaf. Vanessa focuses on advising clients on their trademark and design portfolios, conducting pre-filing clearance searches, responding to UKIPO and EUIPO official actions, and handling offensive and defensive opposition, cancellation and litigation actions. Vanessa leads the Novagraaf Trademark Business in the UK, working from the Manchester and London offices.
Career history
Vanessa is a Law Graduate from The University of Sheffield and obtained a Masters degree in IP from The University of Manchester. Prior to qualifying as a trademark attorney, Vanessa worked as a trademark secretary and paralegal.
Work highlights
Vanessa has also built up considerable experience in negotiating and drafting multi-jurisdictional settlement agreements, auditing trademarks portfolios in order to streamline rights and fill gaps in protection, and overcoming substantive objections at the EUIPO and UKIPO in the automotive, consumer goods and consumer business sectors.
Memberships
Vanessa is a member of CITMA.
Areas of expertise
Trademark registration and portfolio management
Trademark portfolio audits
Honours
Vanessa is recommended in the World Trademark Review WTR 1000 (2021 and 2022 editions):
'Vanessa Harrow, head of trademarks at Novagraaf UK and based in its Manchester office, provides intelligent trademark and design advice to an eclectic mix of clients, while also appearing in office actions at the UKIPO and EUIPO.'
Vanessa is recommended in The Legal 500 (2019, 2020, 2021 and 2022 editions):
'[Vanessa has] good client care skills, [she] keeps up to date with and [is] interested in client's activities, responsive [and] willing to look for solutions.' (The Legal 500, 2022 edition)
Vanessa is also recognised as a Legal Influencer for IP - Cross-border by Lexology (Q4 2018).