Remote access to your IP portfolio with EasyIP
The most powerful tool an IP professional can arm themselves with is information. That information has to be accurate, up-to-date, and easily examined and shared in order to make the critical decisions that impact budget, strategy and support organisational alignment.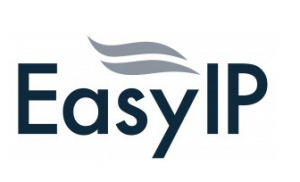 Novagraaf's EasyIP is the perfect IP management tool for companies and law firms that don't currently have an IP management system in place. The specialist IP web portal enables businesses to manage their patent, trademark, design and domain name portfolios free of charge via a single and secure login.
The easy-to-use web-based portal that provides a single access point for all your IP portfolio management and information needs. With no software to install, all you need is a browser and your secure login information.
Backed by 24/7 access and Novagraaf's support team, EasyIP provides IP decision-makers with instant access to their portfolio's status, geographical and market coverage, and pending tasks – the very tools IP professionals need to improve productivity, inform budgets and strategy, and deliver speed in decision-making.
Already an EasyIP user? Log in here.