Eric Enderlin
Director of the Chemistry and Life Sciences Department | Paris, France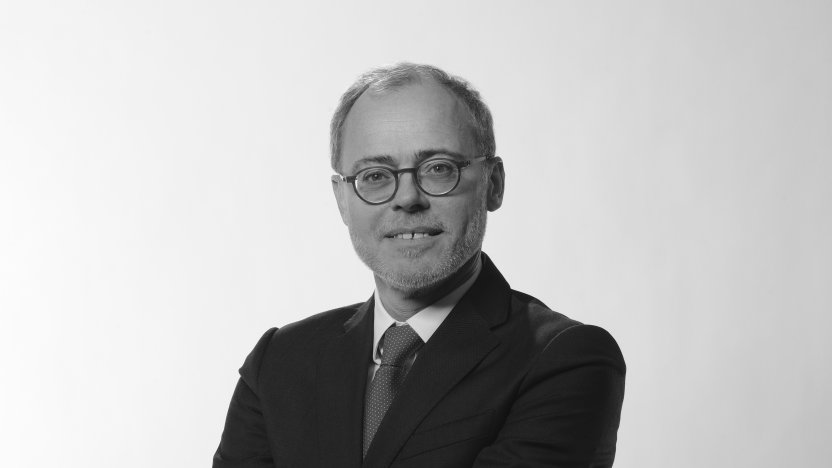 "…Novagraaf also gives you the opportunity to work internationally and I enjoy working with colleagues from other branches of Novagraaf, in London, Amsterdam, Brussels and Geneva. This environment allows you to acquire different legal and practical knowledge, and learn new ways to address strategic matters for clients. Similarly, I find it very stimulating to collaborate on complex issues with colleagues specialised in IP in China, Korea and Japan."
Eric joined Novagraaf in 2008 following the merger with Bredema where he was a partner. He has specialised in the fields of chemistry, pharmaceuticals and life sciences for more than 20 years, and graduated in molecular biology and law, economics and management at the University of Strasbourg. Eric is both a French and a European patent attorney and also heads the chemistry and life sciences department of Novagraaf Technologies. He was previously Managing Director of Novagraaf Technologies.
Pursuing a passion
I decided very early in my studies to specialise in IP. It was a childhood dream to be an inventor, so when I discovered that the role of the patent attorney existed, I knew that I had found my dream job. Every day, I have the pleasure to evolve in a job that interests me: to exchange with researchers of the highest level and to transform innovations into economic value, beneficial to laboratories and companies.
The combination of law and science is particularly rewarding: as a patent attorney, you apply these two specialties to assess the needs of clients and help them define their strategy for sustainable growth.
Choosing the right partner
I worked in an industrial property office for more than 11 years, at the origin of my career at Bredema before its merger with Novagraaf. It's a complex process to decide which company to choose in merger or acquisition discussions. Bredema has a long and illustrious history, and the team I built and managed - specialising in chemistry, pharmaceuticals and life sciences - was one of the top five IP teams in the field. We have been visited by many intellectual property companies and hedge funds, but we have finally chosen Novagraaf because of the company's strong reputation and dynamism in the market.
Novagraaf has a true European culture with the objective of being the best company on the market. I found it motivating and exciting during the transition from Bredema to Novagraaf, and still as much today. The company was not known as a patent service provider in France, but we have been able to build that reputation since the merger in 2008, and we are now ranked "Excellent" in the market (Source Magazine Décideurs®).
Team spirit
I love managing people and I'm proud of our retention rates in the chemistry and Life Sciences team, both in terms of lawyers and clients. Most of the clients I support are major international companies in the cosmetics and pharmacy sectors, but I also work for technology companies, major universities and national research centres.
I am also involved in the training of future IP professionals as Adjunct Professor of Law and Industrial Property Strategies at the University Paris Sud - Pantheon-Sorbonne. It is a rewarding role, because I like to share with people my passion for intellectual property.
Novagraaf also gives you the opportunity to work internationally and I enjoy working with colleagues from other branches of Novagraaf, in London, Amsterdam, Brussels and Geneva: this environment allows you to acquire different legal and practical knowledge and learn new ways to address strategic matters for the clients. Additionally, I find it very stimulating to collaborate on complex issues with colleagues specialised in intellectual property in China, Korea or Japan. The company also finances employees to continue their professional development: I undertook last year an advanced university degree about EU patent litigation, for example.
Advice to applicants
The role of the patent attorney can be incredibly rewarding. It is perfect for people who love technology, innovation and the law, and who seek a stimulating role that offers a varied multicultural experience.