As an IP professional, getting your arms around the full innovation lifecycle can be overwhelming; especially when tasked with increasing both the quality and number of new ideas. 
From invention through to licensing, NovumIP Platform Solution's streamlined processes and ability to aggregate information from disparate sources and systems, and facilitate collaboration supports innovation from the initial idea to ongoing monetisation. Components of the Invention Management system include the Inventor Portal, Invention Submission, and Royalty Awards.
Inventor Portal 
Your challenge: Efficient management of your community of internal and external inventors so you can easily track, process, and oversee your innovation pipeline no matter the volume.  
Your solution: NovumIP Platform Solution's inventor portal, providing: 
Configurable forms to collect essential information tailored to meet your patent review procedures 
Inventors with access to dashboards showing submitted inventions and progress made through the validation and prosecution process 
Tracking of co-inventors and their corresponding details against invention submissions 
Invention team with the ability to collaborate during the documentation process and manage their input 
Increased engagement between SME's and other stakeholders and the inventor community to improve quality of submissions  
Consolidation and a view into all activities and interactions in one convenient place 
Links to external sources for investigation and searching. 
Invention Submission Management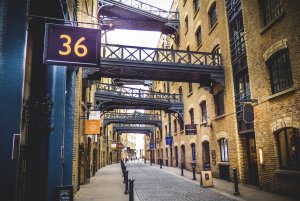 Your challenge: Establish a more transparent and efficient invention submission review process that allows for approvals to be made anytime anywhere to increase speed to filing. 
Your solution: NovumIP Platform Solution invention submission management, providing: 
In-house employee and external expert reviewers with the ability to collaborate, rapidly respond, and access submissions 
Support for patent boards, meetings, peer and commercial review and all decision-making bodies and processes 
Full process automation to streamline the process to meet your needs 
Full bi-lateral integration with docketing/operations platforms including automatic synchronisation to ensure all users have access to the latest information. 
Royalty Awards 
Your challenge: Reduce time spent tracking awards and feel confident that royalty payments are being made to the right party. 
Your solution: NovumIP Platform Solution royalty awards, providing: 
Smart management and maintenance of all royalty awards rules covering who, what and when 
Automatic reminders of when awards are due and to whom 
Approval of awards by relevant manager 
International inventor remuneration complying with all regional legislation 
Integration with your preferred payment engine to automatically pay when approved.
Find out about our other modules