The investment made to gain protection for your ideas and innovation is significant.  Once those rights are in place it is essential to properly manage them to ensure protection, remain competitive and identify new monetisation opportunities.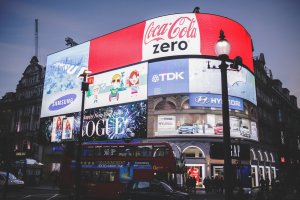 This requires the ability to search across information sources including your IP, financial and document management systems, as well as external databases. NovumIP Platform Solutions search functionality offers: 
Full meta-data search 
Fuzzy and synonym search to find relevant documents 
A preview of the context around the result to aid selecting the correct documents to download or attach to the correct records 
Ability to search external document stores such as an on-line patent office for missing information, documents or even competitor filings 
A tool to support your agents and help them be more efficient.
Serving as your main interface into all systems within and outside your IP department's ecosystem and coupled with powerful search, you gain unprecedented access to information and tools that enable better management of your IP rights, development of offensive and defensive strategies, identification of new revenue streams and an overall greater understanding of the power of your portfolio.   
Other components of NovumIP Platform Solutions' IP Rights (IPR) Management module include Claim Charting, Declaration Management, and Collections.  
Claim Charting 
Your challenge: Protect your patent rights by creating on-the-fly claim charts that provide a visual of your existing patent claims and linking them to applications / patents and families of other companies.  
Your solution: NovumIP Platform Solutions claim charting, providing:  
Sharing and enablement of approvals  
Level and status definition setting to establish claim chart usefulness 
Ability to better gauge the overall strength of your portfolio.
Declaration Management 
Your challenge: Having the ability to track inventions associated to standards for licensing and revenue negotiation. 
Your solution: NovumIP Platform Solutions declaration management, providing: 
Recording declarations to standards bodies 
Linking declarations to accepted families 
Reporting on families declared to standards. 
Collections 
Your challenge: Easy access to a centralised and complete view of your portfolio information including the ability to logically group patents to identify and never miss any potential business opportunities (licensing, litigation, sale, etc).
Your solution: NovumIP Platform Solutions collections, providing   
Support for different business functions and a better understanding of your portfolio  
Identification and gathering of case candidates for licensing and litigation negotiations 
Quickly assessment of portfolio segments for sale 
Mapping of families and/or portfolios to emerging technologies 
Re-mapping of families to different classifications to explore different strategic opportunities. 
Find out about our other modules