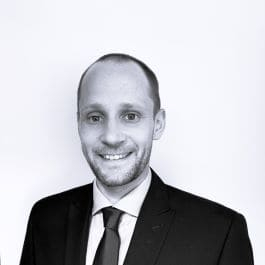 Chris Poll
Senior Patent Attorney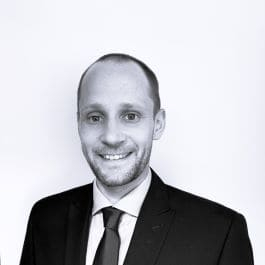 Norwich office
Dr Chris Poll joined Novagraaf as a Senior Patent Attorney in July 2023, where he is responsible for advising clients on patents in the fields of software, electronics, MedTech, telecommunications and fast-moving consumer goods. He focuses on drafting, filing and prosecuting patent applications, patent portfolio management, invention harvesting, validity opinions, freedom to operate analysis, ownership transfers and assignments, and filing and prosecuting registered designs. His career to date has included time spent in private practice as a Patent Attorney at two other London-based patent and trademark attorney firms, as well as university-based experience as a Research Associate, researching environmentally friendly techniques for recycling materials used in the energy production and storage, from which Chris is named as an inventor on multiple patents.
Career history
Chris holds a PhD in materials science and engineering from Imperial College London, as well as a MSc (Dist) in nanotechnology and nanoelectronic devices and a BSc (Hons) in physics from the University of Surrey.
Work highlights
Chris has extensive experience providing patent advice and services to clients ranging from start-ups, university spin-outs and SMEs to large multinational corporations; from early stage companies through to established household brands in the UK, Europe, North America and Asia.
As well as patents, Chris specialises in advising clients on filing and prosecuting registered designs before the UKIPO, including the handling of graphical user interface designs.
His background in university-based research is particularly beneficial for advising early-stage companies and university spin-outs.
Memberships
Chris is a member of CIPA and EPI.
Areas of expertise
Patents: software, electronics, MedTech, telecommunications, fast-moving consumer goods
Patents: prosecution, drafting, infringement and validity opinions, portfolio management, EPO hearings, EPO oppositions, freedom-to-operate analysis, validity opinions, ownership, transfers and assignments
IP strategy and portfolio management for start-ups, university spin-outs and SMEs through to international corporations; invention harvesting
Registered designs
Industry specialisms
Electronics
Emerging technologies
Energy
Financial services
Greentech/Cleantech
Home appliances
Material sciences
Mechanics (incl. material processing)
Microwave engineering
Nanotechnologies
Packaging design
Physics
Semiconductors
Software & IT
Telecommunications
Tobacco & vaping