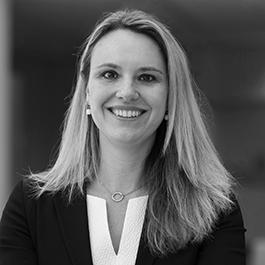 Helma van de Langenberg
Managing Director, Novagraaf Netherlands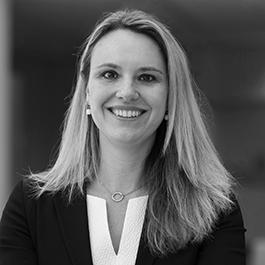 Amsterdam office
Helma van de Langenberg is Managing Director of Novagraaf Netherlands. Helma specialises in the protection and management of IP rights and advises on all legal aspects of brands, trademarks, trade names, designs and copyright. In her day-to-day work, Helma focuses on finding a balance between legislation and the client's needs, whether that means negotiating a settlement or starting legal proceedings when necessary, in order to protect the valuable brand assets of the client.
Career history
Helma obtained her Masters degree in Law from the University of Tilburg and is a BMM Certified Trademark Attorney. She started her professional IP career as an Attorney-at-law in 2002 and has been with Novagraaf since 2006. In 2020, Helma obtained the position of managing consultant, and she is managing director of the Netherlands since 2023.
Work highlights
Helma provides practical legal advice and has an entrepreneurial mindset, which is always top of mind when advising her clients. Her clients include leading and innovative international companies, particularly those in the food/beverage and fashion industry.
Memberships
Helma is a member of the Board of the Benelux Association BMM, the INTA Famous and Well-known Trademarks Committee and PTMG.
Areas of expertise
IP strategy
Trademark registration and portfolio management
Trademark filing strategies
Trademark prosecution
Trademark portfolio audits
Industry specialisms
Drinks/beverages
Fashion & textiles
Food & food technology
Honours
Helma is recommended in the World Trademark Review WTR 1000 (2018 - 2023 editions):
'van de Langenberg has been the designated IP attorney for a German fashion designer for over 15 years, managing its worldwide IP portfolio and online brand protection.' (WTR 1000, 2023 edition)
'Transactional specialist Helma van de Langenberg is always on the ball – van de Langenberg strives to find win-win outcomes in all scenarios.' (WTR 1000, 2021 edition)
'Keeping things ticking over in the Amsterdam office are Gerard van Hulst, Bart Schweitzer and Helma van de Langenberg. Combining in-depth legal analysis with top-drawer client services, van de Langenberg is a prudent adviser who always prioritises client needs.' (WTR 1000, 2020 edition)
'[...] van de Langenberg makes sure the right case law or legislative provision is put to use expeditiously and efficiently in the interests of the firm's patrons.'  (WTR 1000, 2019 edition)
'Another mainstay is Helma van de Langenberg, whose diligence and clearsighted advice is sought out by several household names in the fashion, food and beverage sectors.' (WTR 1000, 2018 edition)
Helma is recognised as a 'Notable Practitioner' in Managing IP's IP STARS (2022 edition).
Helma is a BMM Certified Trademark Attorney. The BMM Certified Trademark Attorney mark is a recognised quality seal of trademark attorneys.