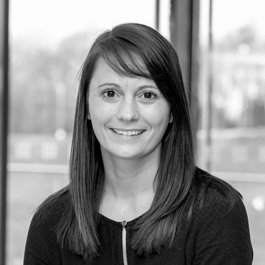 Lisa Clark
Patent Advisor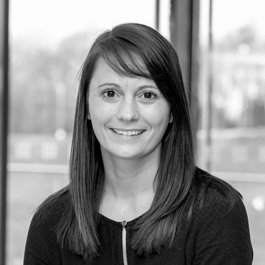 Norwich office
Dr Lisa Clark joined Novagraaf as a patent advisor in January 2019, where she is responsible for all aspects of patent work for clients in the food and beverages sector, including prosecution, drafting, infringement and validity opinions, and freedom-to-operate searches and opinions. Her career to date has included experience in industry working to produce anti-HIV drugs, for which she was the named inventor on several patent families, as well as time spent in private practice as an IP associate working for a multinational snack food manufacturer and a range of pharmaceutical companies. Most recently, she was a commercialisation manager for a UK academic research institute. Lisa is passionate about innovation; particularly, the use of patents to bring innovative technologies to market. She enjoys patent prosecution, finding it especially satisfying to achieve patent grants with the broadest possible scope for applicants, as well as freedom-to-operate search and opinions.
Career history
Lisa's career started with a PhD in organic chemistry from the University of Nottingham, after which she relocated to Australia and moved into industry as a medicinal chemist. During her time in Australia, she trained as a patent and trademark attorney at a leading IP firm, qualifying as an Australian and New Zealand patent and trademark attorney, and obtaining a Masters in Intellectual Property from Monash University, Australia. After returning with her family to the UK, she worked at a UK academic research organisation as a commercialisation manager before joining Novagraaf.
Work highlights
Lisa has considerable experience providing patent advice and services to multinationals in the food and beverages sector, as well as to a range of pharmaceutical companies. This experience covers a range of patent services including prosecution, portfolio management, oppositions and validity opinions.
She also specialises in conducting freedom-to-operate searches and opinions, especially in the food and food technology sector and for generic pharmaceuticals.
In addition, her recent background in the academic sector makes her well placed to understand the needs of academic clients and related academic institutes.
Areas of expertise
Patents: prosecution, drafting, infringement and validity opinions, and freedom-to-operate searches and opinions
IP strategy and portfolio management
Licensing and commercialisation agreements (collaboration, exploitation, material transfer, non-disclosure/confidentiality)
Industry specialisms
Chemistry
Cosmetics & personal care
Drinks/beverages
Food & food technology
Life Sciences & biotech (pharma, medical devices, biosensors)