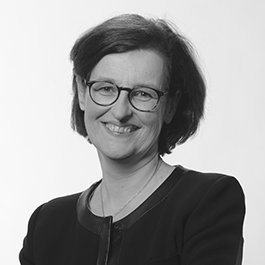 Marie-Noëlle de la Fouchardière
Managing Director, Novagraaf Technologies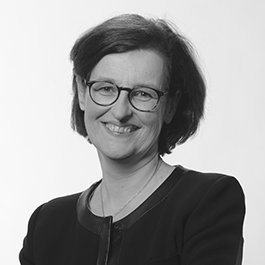 Paris office
Marie-Noëlle de la Fouchardière started her career at Philips in 1992 and subsequently worked in various managerial positions at Orange, Technicolor and InterDigital. Marie-Noëlle manages the patent practice in France at Novagraaf, which she joined in September 2019.
Career history
Marie-Noëlle's specialist industry area is information technologies and communications. In addition to her leadership position, Marie-Noëlle manages case files, conducts freedom-to-operate analysis, and manages licensing and litigation.
Marie-Noëlle holds a diploma in Engineering from the Institut Supérieur d'Electronique de Paris, where she specialised in networks. She also gained degrees from the Centre for International Intellectual Property Studies (CEIPI) in Patents, Trademarks and Designs, and in Patent Litigation in Europe. She is a qualified French Patent Attorney, a European Patent Attorney (EPO) and a French Trademark Attorney.
Memberships
Marie-Noëlle is a member of LES France (Licensing Executives Society) and was a member of ASPI (French association of intellectual property specialists) until 2019.
Areas of expertise
Marie-Noëlle's specialist areas include: patent drafting and prosecution in France, Europe and abroad, analysis of patentability, validity, freedom to operate, patent infringement, claim charting, management of Standard Essential inventions/Patents (SEP), essentiality evaluation, patent strategy, patent portfolio management, employees remuneration, portfolio audits, and patent licensing and litigation.
Industry specialisms
Patents
Strategy
Technology
Electronics
Emerging technologies
Licensing
Semiconductors
Software & IT
Telecommunications