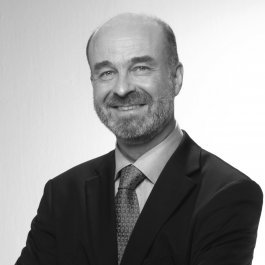 Martin Kohrs
French & European Patent Attorney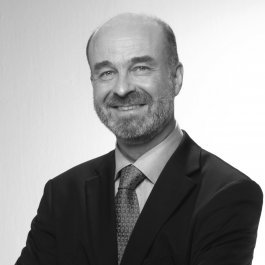 Paris office
Martin started his career in industrial property law in 1992 in the Industrial Property and Licensing department of Thomson/Technicolor, where he held a variety of managerial and expert positions. More recently he was portfolio manager at Interdigital.
Martin is qualified as French and European Patent Attorney. He joined Novagraaf's patent department focusing on information and communications technology (ICT) in 2020.
Career history
Martin holds a master's degree in electrical engineering from the Institut National des Sciences Appliquées de Lyon (INSA Lyon) as well as an invention patent, design patent and trademark law degree, and a European patent litigation certificate from the Centre d'Etudes Internationales de la Propriété Industrielle (CEIPI), University of Strasburg.
He started his career at Thomson Consumer Electronics, a company recognised for its expertise in patent licensing. He rapidly took on management responsibilities for a group of patent counsels in charge of technical areas such as networks, user interfaces and image processing. In addition to working on patent prosecution and offensive and defensive licensing support, Martin also developed internal patent management processes and harmonisation at an international level.
In 2003, Martin became patent lead for a major consumer electronics licensing programme, allowing him to increase his expertise in infringement analysis and claim charting for implementation-type patents as well as standard-essential patents. Based in Beijing for several years, he was in charge of the company's Asian patent operations and, from 2009 on,  of the coordination of the patent department for standard-related activities as well. In 2012, he became portfolio manager of the company's patent portfolio, covering all patent-related processes as well as liaising with the different organisations in the company. Martin held this position in different forms until and beyond the company's acquisition in 2017 by InterDigital of Thomson/Technicolor.
Work highlights
Martin has more than 28 years of experience in IP matters, covering all phases of the life cycle of a patent, from the initial stages of invention mining to the assertion of patent rights. He has a constant focus on added value and monetisation, be it for product-oriented/implementation patents or standard-related patents, including in the context of patent pools.
He has a deep understanding of industry stakeholders and their needs and, having been in charge of patent matters for larger R&D laboratories in several countries, of the development and deployment of adapted patent management strategies.
Having lived in five countries on three continents, Martin is used to working in a multicultural and international environment.
He has been involved in patent matters in areas such as electronics, information and communication technologies and software, signal processing, image and video processing and coding/compression, conditional access, user interfaces and augmented/mixed/virtual reality.
Memberships
Martin has been member of ASPI until 2019.
Areas of expertise
R&D community patent awareness training and 'invention mining'
Drafting and prosecution of patent applications in France, Europe and other countries.
Patentability, validity, infringement and freedom-to-operate reports
Claim charting
Management of inventions and patents related to standards (SEPs), essentiality evaluations, declarations to Standard Setting Organisations (SSOs)
Licensing and monetisation
Patent strategy
Portfolio management
Employee inventions and remuneration
Auditing, evaluation and monetisation of patent portfolios
Disputes
Agreements
Industry specialisms
Electronics
Emerging technologies
Licensing
Software & IT
Telecommunications