The Royal Butler of toch niet…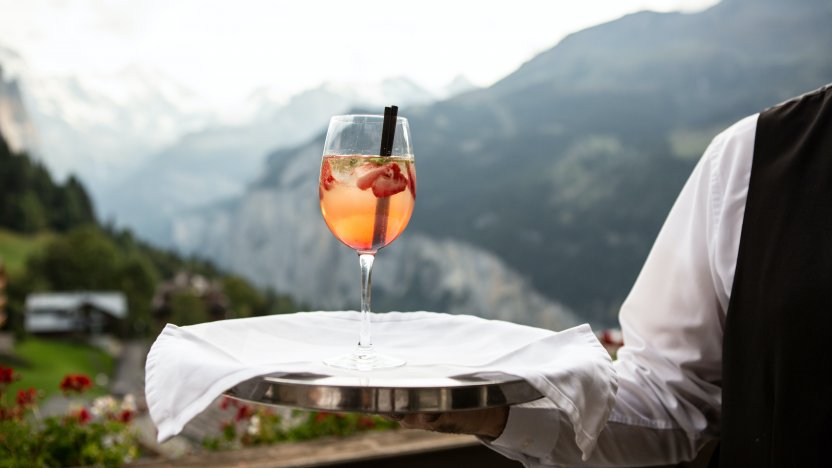 Grant Harrold, voormalig butler van de Engelse kroonprins Charles, is in een juridisch gevecht verwikkeld met het Britse koningshuis omtrent het gebruik van de naam The Royal Butler. Theo Visser belicht de kwestie.
The Royal Butler
De 42-jarige Grant Harrold was van 2004 tot 2011 butler op Highgrove House, het woonpaleis van prins Charles en Camilla Parker Bowles. Tegenwoordig staat Harrold bekend als etiquette expert en is hij in die hoedanigheid ook geregeld op televisie te zien. Hij runt een eigen etiquette -en butlerschool: The Royal School of Butlers & Etiquette.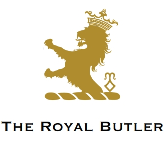 Harrold heeft in 2018 een merkaanvraag ingediend voor het hiernaast weergegeven woord/beeldmerk. Tegen de aanvraag is oppositie ingediend door The Lord Chamberlain's Office van Buckingham Palace - de afdeling die richtlijnen opstelt over onder meer het gebruik van koninklijke titels en emblemen.
Suggestie
Op de website theroyalbutler.co.uk staat een foto van Harrold bij een wassenbeeld van koningin Elisabeth, terwijl hij deze een kopje thee aanbiedt. Ook het gebruik van de leeuw in zijn logo wekt suggesties van koninklijke aard.
De advocaat van het Britse koningshuis meent dat de site impliceert dat Harrold op zijn butlerschool butlers opleidt namens het Engelse hof, en dat hij zich in de media als vertegenwoordiger van het huishouden van het hof voordoet. Verder zou hij suggereren dat het huishouden van Zijne Koninklijke Hoogheid de Prins van Wales toestemming heeft gegeven voor het gebruik van de term 'royal' - hoewel de Prins van Wales hier zelf niet toe gerechtigd is.
Het is evenwel duidelijk dat Harrold die toestemming niet heeft gekregen. Het is zeer waarschijnlijk bedoeld om aan te geven dat er een verband bestaat tussen hem en het koninklijk huis en dat hij bescherming geniet.
Verweer
Harrold verweert zich onder meer met het feit dat er een sitcom is onder de naam The Royle Family - weliswaar anders geschreven - maar  die toch mocht worden uitgezonden. Het Engelse hof meent dat de serie pure entertainment is, een komedie, en dat het duidelijk is dat het niets te maken heeft met de Britse koninklijke familie.
Over enige tijd zal het Engelse merkenbureau zich over de oppositie uitspreken. Wij houden u op de hoogte. In de tussentijd wrijft Grant Harrold zich ongetwijfeld in zijn handen met alle publiciteit die deze zaak oplevert.