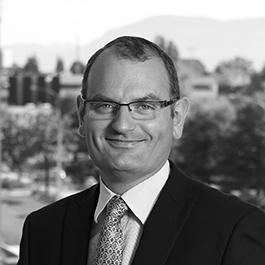 Cyrille Poindron
Director of the Mechanical & Process Department - French & European Patent Attorney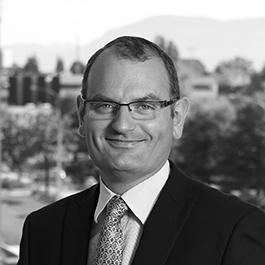 Geneva office
During his time as an R&D Engineer, Cyrille Poindron focused on machine design and production, in particular, automatic machines designed for automotive components machining and assembly, and product design for mass-production automotive safety devices. This background enables him to efficiently capture the innovation when discussing the technical aspects of an invention.
As a European Patent Attorney and a French Patent Attorney, Cyrille handles patentability assessment (prior art searches using databases such as Questel, Derwent Innovation), patent drafting (in English and French), patent prosecution (in France, Europe, Germany, USA, China, Japan and Korea mainly), and patent litigation (primarily in France, Germany and USA). He also provides clients with patent-related legal advice. Moreover, Cyrille has extensive experience in oppositions at the European Patent Office.
Cyrille specialises in Mechanics, and particularly in special purpose machines, the automotive industry, packaging, pyrotechnic devices, mass production products, the tobacco industry, medical and laboratory devices, material science, the video game industry and home appliances.
Career history
Cyrille is a Mechanical Engineer from the Université de Technologie de Compiègne (UTC). He obtained his Law degree from the Centre d'Etudes Internationales de la Propriété Intellectuelle (CEIPI) and graduated from CEIPI in European Patent Litigation.
After a significant period in industry as an R&D Engineer at several companies, Cyrille worked as a Patent Engineer in a well-known automotive company specialising in safety products, before joining Novagraaf.
Work highlights
Cyrille teaches IP law for EPI-CEIPI training, and tutors in CEIPI law seminars to European Qualifying Examination students.
Areas of expertise
Patents and Designs: Mechanics (automotive industry, special purpose machines, airbags, watchmaking, tobacco industry, video games, home appliances).
Capture of innovation at clients' premises.
Industry specialisms
Patents
Strategy
Technology
Automotives & aviation
Competitive Intelligence
Construction
Greentech/Cleantech
Home appliances
Industrial machinery
Mechanics (incl. material processing)
Tobacco & vaping
Watchmaking
Energy