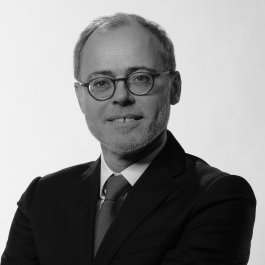 Eric Enderlin
Director of the Chemistry and Life Sciences Department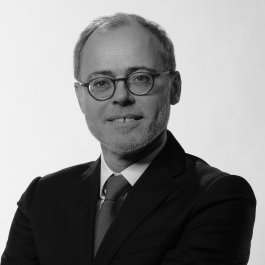 Paris office
French and European Patent Attorney, Eric Enderlin advises clients on IP strategy, patents prosecution, opposition proceedings, litigation in the areas of healthcare and cosmetics, in particular in the fields of chemistry, pharmacy, biology and biotechnology. He is also active in the field of artificial intelligence (AI) applied to healthcare. Eric leads the Chemistry & Life Sciences Department in France.
Career history
Eric holds a master's degree in Biochemistry, a master's degree in Law, Economy, Management, specialising in Intellectual Property Law and a European patent litigation degree (Strasbourg University). He also gained a degree from the Centre for International Intellectual Property Studies (CEIPI) in 1994. Eric has been a French Patent Attorney since 2004 and a European Patent Attorney at the EPO since 2004. He has also been an authorised Patent Attorney at the German Patent Office since 2017. Eric started his career in an IP firm in Paris in 1995. He subsequently joined Bredema in 2006 and then Novagraaf Technologies, due to the merging of the two offices in 2009.
Work highlights
Eric has been teaching applied intellectual property law and innovation law in the fields of chemistry, medicine and life sciences at the University of Paris-Saclay Panthéon-Sorbonne since 2007. Eric also teaches as part of the continuing education of doctors and health professionals, at leading hospitals and medical research institutes, as well as seminars on medicines for lawyers and IP experts, the detection of patentable innovations in medical practice, IP protection and strategy to obtain a return on the human and financial investments and allow easier access to medical care for the greatest number of people.
Memberships
Eric is a member of the EPI (European Patent Institute), the CNCPI (National Intellectual Property Attorneys' Association), the LES (Licensing Executives Society) and the AIPPI (International Association for the Protection of Intellectual Property).
Areas of expertise
For more than 20 years, Eric has represented clients in the areas of healthcare and cosmetics, in particular:
in the fields of chemistry, pharmacy, biology and biotechnology,
in proceedings for the grant of French, European and foreign patents and supplementary protection certificates,
in opposition and appeal proceedings before the EPO,
in expert reports on patentability and freedom to operate (FTO), patent infringement and validity,
in national and international pre-litigation and litigation cases,
in the seizure of counterfeit goods,
in the construction and auditing of patent portfolios, in particular with a view to financial investments,
in the drafting of contracts involving industrial property clauses, patent licenses, assignments, research and development agreements,
in the implementation of industrial property policies in companies, in particular with regard to employees' inventions and securing know-how, and
in assisting and supporting start-ups on the basis of innovative technologies.
Industry specialisms
Patents
Strategy
Technology
Chemistry
Cosmetics & personal care
Drinks/beverages
Emerging technologies
Food & food technology
Greentech/Cleantech
Licensing
Life Sciences & biotech (pharma, medical devices, biosensors)
Material sciences
Mechanics (incl. material processing)
Nanotechnologies
Oil & gas
Patent recordals
Physics
Software & IT