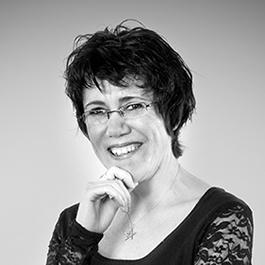 Nadège Lagneau
Patent Attorney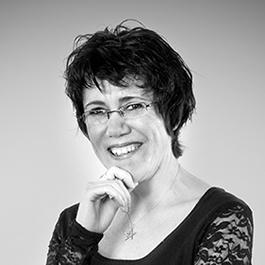 Paris office
A Patent Attorney, Nadège Lagneau provides patent support to clients in the areas of chemistry, biochemistry, pharmaceuticals, cosmetics and biotechnology, and in particular, in organic, organometallic, inorganic, mineral and organo-mineral chemistry, molecular chemistry of solids, polymer chemistry, chemistry of phospholipids, polypeptides, polysaccharides and biomolecules, composites, materials and biomaterials, nanomaterials, carbon nanostructures, catalysts, electrochemistry, organic and bio-organic synthesis, asymmetric synthesis, multi-stage synthesis of bioactive molecules, petrochemicals, paints, adhesives, coating and treatment of surfaces, textiles, chromatography and spectroscopic techniques (NMR, MS, LC-MS), screening methods, crystallography, medical devices, materials and methods of decontamination and separation, medical imaging, materials applications, biomaterials and chemical compounds in agrochemicals, food industry, nutraceuticals, cosmetics, human and veterinary medicine/pharmaceuticals, aeronautics, automotive, electronics, environment, synthetic vectors and therapeutic and theranostic applications (nanoparticles, dendrimers, metal organic frameworks, zeolites), bioassays - processes, materials and methods (e.g. ELISA, micro-arrays). Nadège is also the head of the Chemistry Department in France.
Career history
Nadège holds a PhD in Chemistry (Kansas State University, USA), a DEA in Chemistry (University of Caen) and a degree in materials and fine chemicals engineering (Institute of Materials and Radiation Sciences/ENSICAEN). She also holds a degree from the Centre for International Intellectual Property Studies (CEIPI), specialising in patents (University of Strasbourg) in 2008. Nadège has been a French Patent Attorney since 2015 and a European Patent Attorney at the EPO since 2012. She is also an agent at the US Patent Office (USPTO).
Nadège started her career in the United States in the field of research and subsequently in intellectual property. She joined Bredema in 2007 and then Novagraaf Technologies due to the merging of the two offices in 2009.
Memberships
Nadège is a member of the EPI (European Patent Institute) and the CNCPI (National Intellectual Property Attorneys' Association).
Areas of expertise
Nadège's specialist areas include: drafting patents and optimal and strategic management of procedures for the submission of French, European, international (PCT) and foreign patent applications, opposition and appeal proceedings before the European Patent Office, opinion work in patentability, freedom-to-operate, infringement and validity of patents, national and international litigation and pre-litigation cases, confiscation of infringing drugs, IP strategies around innovative products, creating and auditing patent portfolios, evaluating patent portfolios with a view to financial investments, FTO studies, drafting agreements and licences, setting up intellectual property policies in industry, inventions of employees and company policies, supporting start-ups based on innovative technologies and the organisation of intellectual property and follow-up questions, negotiations at the pre-litigation stage and in the context of setting up licensing contracts, the protection of innovation in the area of medicines, supplementary protection certificates and protection strategies, FTO and SCP opinion work, and strategies and pre-litigation files with a view to marketing generic drugs.
Industry specialisms
Patents
Certificat complémentaire de protection
Chemistry
Chimie analytique
Chimie minérale
Chimie organique
Immunologie
Life Sciences & biotech (pharma, medical devices, biosensors)
Pharmacy
Physics