Trademark & Domain Name Strategy
Your brand and product names are powerful assets with clear benefits in terms of customer loyalty, goodwill, market share and reputation.
Novagraaf delivers strategic support services to maximise the potential of your brand assets, including domain names, measuring their contribution to your business' bottom line and delivering the commercial analysis you need to plot your brand strategy and provide strategic insight to company board members and financial stakeholders.
What we do
Customised Trademark Portfolio Management
Improve budgeting and forecasting, reduce costs, free-up valuable in-house time and achieve portfolio oversight with Customised Trademark Portfolio Management by Novagraaf. Find out more
Brand strategy development
A well-formed IP strategy can capitalise on and maximise the value of brand and trademark assets. Novagraaf's broad experience and insight into the IP sector enables us to support IP and business heads as they define and implement strategic objectives, in line with budgets, and current and future business plans.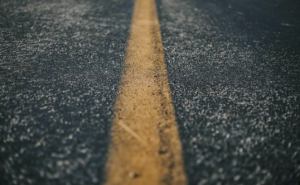 Brand portfolio audit & benchmarking
Regular brand audits are critical for determining and upholding the value of an organisation's intangible assets. Novagraaf's comprehensive audit methodology gives customers peace of mind that their trademark and domain name assets are safely maintained, reviewing records and data for accuracy, and identifying potentially damaging gaps in protection. Our benchmarking services compare your portfolio and spending to that of your competitors, helping you to develop a more complete picture of your IP management practices, activities and resources in comparison to the industry at large. We also provide complementary domain name audit service.
Brand organisational & operational development
Efficient processes and careful organisation of assets is critical to the effective management, and protection, of IP. From specialist software to workflow best practice, Novagraaf helps customers to streamline management and resources, achieving efficiencies and mitigating risk.
Brand protection & enforcement
The enforcement of IP rights through litigation can be unnecessarily costly. Novagraaf's team of experts work with you to develop a strategy to act against IP infringement and to respond against infringement actions by third parties, ensuring that any action taken is cost-effective and proportionate to the threat. This includes settlement, arbitration, mediation or litigation management, as appropriate.
Online brand protection
One of the key challenges facing businesses today is how to establish and execute effective online brand protection strategies without expending valuable in-house time and resources. Novagraaf's Online Brand Protection services help businesses to meet that "more with less" challenge by integrating and automating monitoring and enforcement to take the pressure off in-house teams. Via a single log-in, this unique service will enable you to rapidly and cost-effectively safeguard your valuable IP assets and protect your customers in today's complex digital environment. Find out more
Valuation & monetisation
Novagraaf employs a robust and transparent methodology to measure trademark value, assessing the extent to which a company's core brands are strategically protected by trademark registrations in key markets and territories, as well as the comparable strength of those registrations. The service has been specifically designed to provide businesses with greater insight and clarity into the brand and trademark valuation process, and to deliver clear advice on how to identify and remedy the issues that may be undermining asset value. Our complementary monetisation service identifies non-core IP rights that often sit in portfolios unused and unexploited, and assists companies to leverage the value of those IP assets through licensing, sale/disposal and assignment. 
M&A services
A well-maintained IP portfolio and, just as importantly, a well-maintained record of the IP portfolio can add significant value to a company. Novagraaf's IP due diligence experts undertake IP background checks on acquisition targets and also prepare portfolios for sale, even to tight deadlines. Read more about IP strategies for M&A