Innovation Capture methodology
Novagraaf's Innovation Capture service has been designed to identify, extract and analyse inventions, via an organised dialogue between patent experts and the R&D teams (and/or inventors), and in line with a pre-agreed and structured methodology.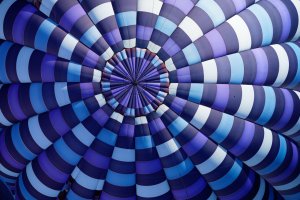 Our methodology guides internal technical and R&D teams, enabling them to detect and/or improve innovation within their company. The methodology also covers:
Ongoing improvements that detail, develop and enrich technical solutions, as identified via feasibility study;
Evaluation of the patentability of solutions;
Compilation of technical and legal issues in a single report that allows the business to make an easy and direct filing decision while summarising the potential reach of the innovation identified;
Overall gain in innovation management by allocating the right resources at the right time; and
Access to Novaneo, our multi-user portal, that facilitates and captures exchanges between team members.
Steps to success
One of the strengths of Innovation Capture is to be found in the immersive nature of the solution. The methodology and portal ensures the customer's R&D department provides direct access to information; while, in return, Novagraaf ensures the in-house team receives timely advice (or 'interventions') on the patentability of innovations, and possible improvements or alternatives.
Such 'interventions' are managed according to criteria pre-decided with the customer; for example, in line with the technical field of inventions, geographical proximity or the availability of resources. It could involve a one-time intervention as part of a specific project, a review of ongoing projects or a total immersion of our dedicated team within the company.
A fresh pair of eyes
Businesses will often look to their external patent counsel to sit in on planning sessions or R&D review meetings in order to encourage in-house teams to keep the potential patentability of inventions front of mind. Innovation Capture takes this practice one step further, helping the business to maximise the output of its R&D efforts from the very beginning of the innovation life cycle.
This includes ensuring that any invention is worked according to technical and legal prior art, so as to ensure the broadest possible patent protection is obtained. There are costs benefits too of avoiding potential impasses or unnecessary workarounds early on in the process.
We find that the methodology also helps to generate new ideas as it requires inventors and R&D teams to discuss the invention from the outset, using technical, industrial and creative language, and highlighting any constraints in advance that might impact the patentability of their output.
As both IP and R&D budgets continue to be squeezed, the implementation of a tailored and structured methodology, and a dedicated management portal, could be the difference between patent headaches and patent success.