COVID-19 and the internet: With brands, it's a matter of trust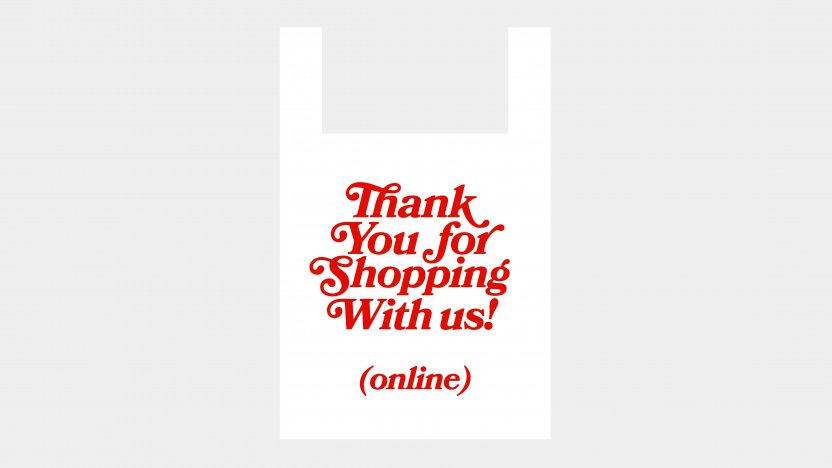 Pandemic panic has driven acute increase in demand for goods, services and information online. We set out the IP implications for brand owners.
Online retail has ramped up in recent years, giving more and more people access to goods and services, previously unknown or unavailable to them, and adding a new level of convenience that conventional shopping cannot match. With almost instant delivery, it's no longer necessary to leave the house to shop. The accessibility of information (and misinformation) has also made a quantum leap, as websites and, more recently, social media platforms have facilitated and sped up the communication of news, facts and opinions to people across the world.
Now with the COVID-19 crisis, our use and reliance of online tools has further accelerated. In only a short span of time, we have seen an unprecedented and significant rise in online demand for goods, services and information, effectively supercharging the online environment. As people are driven out of the public square and into 'lockdown', they have turned to the online environment to meet their needs, whether for work, retail, news, exercise or communication.
The practical impacts of this for companies providing these products and services have been manifold. Many industries have seen an acute increase in demand for their goods but, in many cases, have also run into supply problems. Some have faced financial ruin, unable to cope with the move from the high street online or competition with their more established e-commerce competitors. Still others have thrived, as we turn to new suppliers for recreational goods and services to stave off boredom at home, such as books, games, streaming services, and alternative forms of work and social interaction. 
Reward and risk for brand owners
The rise in online commerce provides a big opportunity for brand owners, but there are also a number of specific IP risks to consider in relation to COVID-19 and the online market in general. In particular:
Brand infringement: undermining trust in your brand name
This affects everyone from global health organisations to local businesses. In fact, the World Health Organization (WHO) has called the hijacking and fraudulent use of its brand, and others like it, to share misinformation or profit commercially, an 'infodemic'. Since logos function as shorthand for factual accuracy and reliability, many people consume this information uncritically. Brand owners need to be proactive in monitoring and enforcing their IP rights online, if they are able to act effectively and proportionately against the threat.
The surge in demand for medical products, such as hand sanitiser, masks and protective gloves, in addition to established retailers' inability to supply these goods, has created ideal conditions for third-party vendors to fill the gap. This, in turn, has led to price gouging as third parties have sought to profit from the panic. While many of the most egregious examples were quickly shut down by the online marketplaces, it is still possible to find such products online at a higher than normal price due to the spike in demand. 
In recent weeks, there have been many reported instances of faulty equipment, expired products, outright fakes and purported miracle cures, including expired face masks, hand sanitiser, counterfeit treatment kits, at-home testing kits, and coronavirus vaccine kits. Counterfeit goods have been a problem since the first days of e-commerce, but now with a chaotic market of buyers rushing to snap up available products as quickly as possible and sellers seeking to profit from increased demand, this is even more the case. 
Domain name profiteering, phishing and malware
The sudden rise of online communication tools to respond to social isolation imperatives has inspired in turn a rash of phishing websites that seek to hijack traffic by mimicking major brands and legitimate platforms. There has also been a rise in malware and domain name hijacking (or profiteering). For instance, opportunistic domain name registrations including terms such as coronavirus, covid, vaccine, diagnostic and testing. 
Fraudulent invoices and other IP scams
Our clients tell us they regularly receive unsolicited correspondence from companies presenting themselves as IP protection agents or masquerading as official registries. Watch out for the common IP scams summarised here and always check before making any payments. 
Now is the time to act
Whether online activity will continue at the current level of feverish intensity after the pandemic subsides is an open question. However, the issues that this (so far) short, but intense experience has brought into sharp relief will most certainly stay with us, and may indeed prove to be of greater urgency in the future.
The need to maintain brand reputation, protect your business and customers from exploitation and counterfeiters, and to shore up your digital presence against domain name squatters should already have been high on your IP strategy for 2020. However, the COVID-19 outbreak will have heightened that focus – and for good reason.
To maintain trust in your brand requires an act of foresight to develop an online brand protection strategy that will both protect your brand and provide it with the conditions to flourish in the online world, both today and tomorrow. This will ensure that when your customers reach out to you online they can rest easy knowing that it really is you that they'll find on the other side.
Watch the recording of our Online Brand Protection webinar to find out more about the risks emerging during the COVID-19 pandemic, as well as advice from legal experts and brand owners on how to combat the most common threats.