General Court does not give Red Bull wings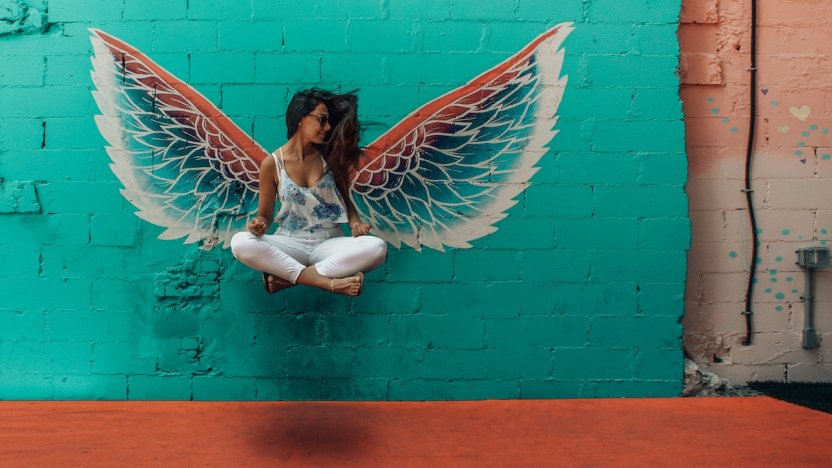 Alcoholic drinks and energy drinks found not to be sufficiently similar in dispute over 'FLÜGEL' (wings) trademark.
As a general rule, the scope of protection of a trademark is limited to the goods and services for which a trademark is registered. This means that, in principle, a trademark owner cannot oppose the registration of all similar trademarks, only those that are used for similar goods and services. But, when exactly are goods and services considered to be similar? The recent dispute between Asolo (owner of FLÜGEL, registered for alcoholic drinks) and RED BULL (owner of '…VERLEIHT FLÜGEL', registered for energy drinks) provides a helpful illustration.
FLÜGEL v VERLEIHT FLÜGEL: Background to the dispute
In September 1997, Asolo filed an application for registration of an EU trademark (EUTM) for the word mark FLÜGEL (see image,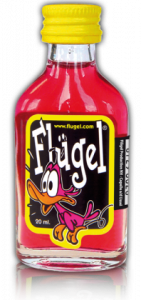 left) in class 33 (alcoholic drinks, except beers) and class 32 (Beers; mineral and aerated waters, and other non-alcoholic drinks; fruit drinks and fruit juices; syrups and other preparations for the preparation of drinks. In December 2011 (14 years after Asolo's application), Red Bull filed an application for a declaration of invalidity on the basis of two earlier Austrian marks: '…VERLEIHT FLÜGEL' (which means "gives wings") and RED BULL VERLEIHT FLÜÜÜGEL ("Red Bull gives you wings"), both registered for 'energy drinks' in class 32 (see image,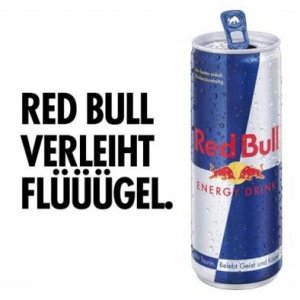 right).
The Cancellation Division of the European IP Office (EUIPO) considered the reputation of Red Bull's earlier marks to be of great importance. It also found there to be enough of a link between its marks and the contested mark to accept Red Bull's request for a declaration of invalidity for all goods covered by the contested mark.
On appeal, EUIPO's Fifth Board of Appeal confirmed the Division's considerations and dismissed Asolo's appeal. The Board noted that the 'energy drinks' covered by Red Bull's earlier marks were in part identical and in part similar to the goods covered by Asolo's mark. More specifically, 'beers, mineral water and other non-alcoholic drinks' were considered to be in competition with energy drinks. Alcoholic drinks on the other hand had a certain connection with energy drinks, according to the Board.
Asolo brought an action against the decision of the Board of Appeal; in particular, submitting that Red Bull has always denied any connection between energy drinks and alcoholic drinks. Moreover, according to Asolo, Red Bull has always claimed that energy drinks make its consumers more alert and energetic, whereas the opposite is generally accepted to apply to consuming alcoholic drinks. Therefore, a consumer wishing to stay alert, such as a driver, would not consider alcoholic drinks to be substitutable for energy drinks.
In its arguments, Red Bull countered by stating that both products can be described as 'party drinks', and arguing that they are similar since they are consumed by the same consumers (Young Austrians) at the same locations. Furthermore, they can be mixed, have a very similar stimulating and energising nature, are interchangeable and compete with each other. In its view, the only differentiation is the presence of alcohol.
Assessing the similarity of the goods
As we have previously written, when it comes to the assessment of likelihood of confusion, a trademark 'with reputation' will enjoy a broader scope of protection than trademarks without. Another relevant factor is whether the goods are 'complementary'. Similar trademarks can co-exist for non-similar goods and services. For instance, AJAX is registered as a trademark for several goods and services that are not complementary, such as a football club, a cleaning detergent and a fire distinguisher. In Asolo v EUIPO, it was for the court to decide whether alcoholic and energy drinks were complementary in this sense.
In its ruling, the General Court noted that a very large number of alcoholic and non-alcoholic drinks are generally mixed or consumed together. However, it also note that those goods are not intended to be consumed in the same circumstances or by the same relevant public. To consider that those goods should be described as similar would put a large number of goods, which can be described as 'drinks', into one and the same category. Moreover, the nature, intended purpose and use of the issued goods differ, based on the presence of, or absence of alcohol in their composition. Based on that reasoning, it found alcoholic drinks and energy drinks not to be similar goods.
Not only may this be a bit of a surprise for those in the general public who regularly enjoy a Red Bull and vodka on a night out, it also differs from a Dutch ruling by the Court of Appeal in The Hague (23-08-2007), which found that alcoholic drinks and energy drinks were considered to be similar. Either way, this recent judgement by the General Court looks set to limit the scope of protection for trademark owners who market 'drinks', even those with a high level of brand name reputation.
Timo Buijs works at Novagraaf's Competence Centre in Amsterdam.