Greta Thunberg: Protecting her name's future with trademarks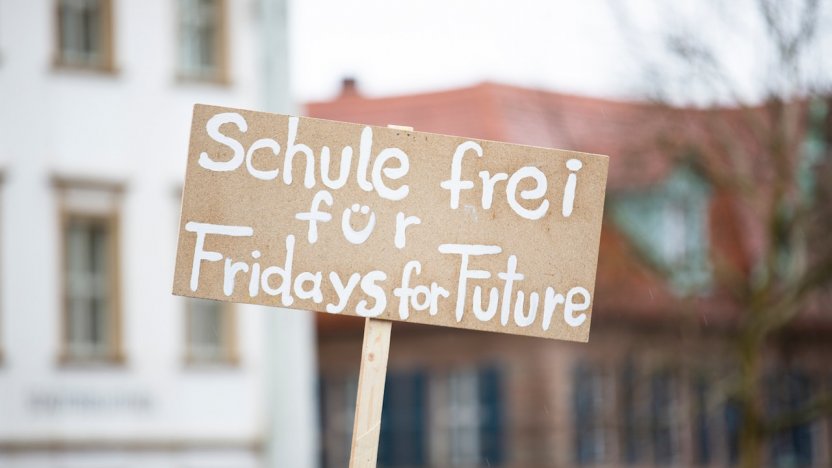 Celebrities are advised to protect their names as trademarks if they are to take action against unauthorised use by third parties, as Megan Taylor explains.
It is wise to protect your name as a trademark once you reach a certain level of fame, as environmental activist Greta Thunberg recently discovered. Thunberg has filed a series of trademark applications through the 'Stiftelsen The Greta Thunberg and Beata Ernman Foundation', following concerns that third parties had been using her name and the name of the movement she founded to falsely claim affiliation.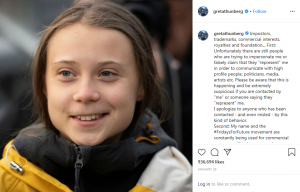 Source: Great Thunberg via Instagram.com
As the Swedish activist explains in a recent Instagram post, she has applied to trademark her full name (Greta Thunberg), as well as the 'Fridays for Future' and 'skolstrejk för klimatet' hashtags she uses to promote climate change awareness. The 17-year-old says she has filed the applications to prevent unauthorised third parties falsely claiming to be affiliated with her for "marketing, selling of products and people collecting money in [her] movement's name", as well as to enable her pro bono legal team to "take necessary action against people or corporations".
Some of those unauthorised third parties using the Thunberg name and hashtags online are doing so to mock her movement and beliefs (e.g. as memes), while others are using her name and slogans for their own profit. The latter group includes manufacturers of products such as t-shirts, mobile phone cases, occasion cards and stickers, which are being sold through online stores such as Redbubble and Etsy (see example below).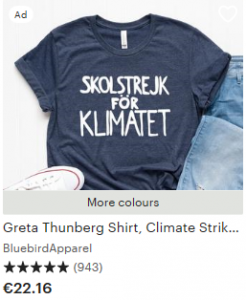 Source: Etsy.com
So far, the 'Stiftelsen The Greta Thunberg and Beata Ernman Foundation' has filed three applications at the EUIPO for classes 35, 36, 41 and 42 to cover goods and services ranging from advertising and business management to education and scientific research services. 
Should you register your name as a trademark?
Even if you are not a global superstar, you may still wish to protect your name as a trademark if you use it in the course of business. Within the EU and UK, 'personal names' are permitted to be registered as a trademark, so long as the name fulfils the function of a trademark, i.e. it constitutes a sign that is capable of distinguishing the applicant's undertakings from those of another, and meets the requirements for registration. In particular, the name you wish to register must be used, or intended to be used, for a business purpose.
It is important to note that the registration will only cover the specific goods or services (classes) set out in the trademark application. This means that it will not prevent others from using your name in unrelated fields, unless there is a significant chance that consumers may be confused between the two undertakings. 
Likewise, it will not allow you to stop others from using your name in business if they have the same name as you and have already been using it. It is also worth noting that UK trademark law includes a provision that allows individuals to use the 'own name' defence when accused of infringing another's rights if they are using their own name, so long as that use is in accordance with honest practices in industrial or commercial matters.
As with any trademark registration, it is advisable to conduct a trademark search prior to submitting your application to ensure that no one else is using that name within your chosen area of business. The more common the name, the more likely it is that someone else will have registered it first. 
Trademark registrations to support your business goals
If you are using your name for your business and that name is capable of being registered, you should apply for trademark registration. Whether or not you plan to become world-renowned like Greta Thunberg, that name is an asset of your business and a registration could increase the value of your company to a potential buyer.
However, if you've set up that business with the plan to sell it one day, then make sure the rights to your name are not sold with it. As the founders of companies, such as Jo Malone and Karen Millen, have discovered before you, selling an own name brand can cause issues when it comes to sale.
For further guidance or support on this and any other IP topic, speak to your Novagraaf attorney or contact us below.
Megan Taylor is a Trademark Administrator based in Novagraaf's London office.