Options for protecting a design: Copyright, design right or both?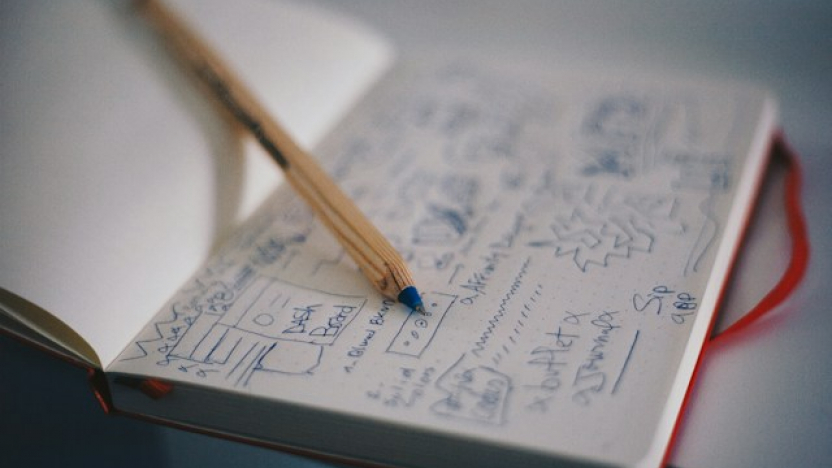 Despite the amount of thought and creativity behind the 'look' of a product, there is often a lack of clarity on how to effectively protect a product's appearance or packaging. Julia Schefman set out the options for protecting a design, including the benefits of a cumulative approach. 
From bicycles to consumer electronics, the look and feel of a product (or its packaging) can make it stand out in a crowded marketplace. Yet, there is often a lack of clarity on how these features can effectively be protected. You may think they fall under the protection of copyright or registered/unregistered design systems, but did you know that you can use a combination of a wide range of IP rights to protect the appearance of your product? Here, we set out the options for protecting a design, outline the difference between registered and unregistered design rights and copyright, and explain how all these rights can be vested cumulatively in the same product. 
What is a Registered Community Design? 
In the EU, Registered Community Designs (due to be renamed as registered EU designs) can be used to protect a design or drawings of a design. The grant of this protection is subject to the novelty and the individual character of the design. As a brief guide, this means that a design can only be registered if 
an identical design has not previously been made available to the public; and  
the informed consumer can differentiate the new design from designs that have previously been made available to the public.  
To establish the individual character of the design, authorities will consider the freedom of the designer in relation to the specific design. For example, a designer may be bound by certain technical features.  
A Registered Community Design protects a design across the EU for up to 25 years. As importantly, it provides a date of creation (registration), which is key should the exclusive rights related to the design be violated. Read more about how to register design rights in the EU 
What are Unregistered Community Designs? 
In cases where it may not be necessary to register a design right, unregistered rights such as the EU Unregistered Community Design, will come into play. Unregistered design rights come into being automatically in the EU for eligible designs, lapsing after three years and without the possibility of renewal.  
To be eligible for Unregistered Community Design protection, a design must meet the same requirements for Registered Community Design protection, namely novelty and individual character. As the scope of protection conferred by the unregistered design is limited compared to the registered design, they are of particular use for fast-moving consumer goods, such as fashion or cars. In addition, the right can only be used to act against direct copying of the design.  
How does copyright come into play? 
Copyright protection originates upon the creation of eligible works (in most jurisdictions), meaning that it does not require registration. However, this is not to say that every product benefits from copyright protection. For a design to be eligible, it must meet the requirements for copyright protection. In other words, it must be original, the author's own intellectual creation and produced in some way (e.g. drawn, written or performed).  
The absence of registration costs and the duration of protection (the work is generally protected up until 70 years after the death of the artist) are major advantages of the copyright protection system. However, one should note that in case of infringement, it can prove difficult to provide evidence of the work's creation date. Here, Novagraaf's Blockchain tool can support you by timestamping a design's creation to provide evidence of its creation date.  
What about cumulative rights? 
As mentioned earlier, a single product can be protected via a range of different IP rights. This 'cumulative' protection system is also reflected in the EU Design Regulation, which affords that a design can be both a design-protected and copyright-protected work as of the date of creation or performance. However, protecting a design in this way is subject to the product's eligibility for both copyright and design protection. In other words, to acquire cumulative protection, a product should be both novel and new (to make it eligible for design protection) and original, the author's own intellectual creation and produced in some way (to make it a work eligible for copyright protection). Note too that previous case law has confirmed that industrial designs are not subject to stricter copyright requirements than other works when it comes to qualifying for copyright protection.  
While a cumulation of rights is not a given, it can be used to the advantage of the rights holder, given they would benefit from the date and evidence of the design registration, as well as from the 70 years of copyright protection. However, it is important to note that each IP right comes with its own scope of protection and duties, which can make it difficult to enforce rights effectively even with cumulative protection. For example, copyright and non-registered design protection is limited to direct copying whereas protection is broader for Registered Community Designs.  
Which approach for protecting a design is best for you? 
A Registered Community Design offers the broadest form of protection and legal certainty for protecting a design, including the ability to act against a wider range of potential infringements. However, if the design of a product does not meet the requirements for a registered design, but does meet the requirements of unregistered design rights and/or copyright protection, we recommend timestamping that date of creation for use in potential infringement proceedings. 
For further insights or advice on protecting a design, speak to your Novagraaf attorney or contact us below. You can also find out more about best practices for protecting the look and feel of product packaging by watching our recent webinar 'How to protect your product packaging with intellectual property'. 
Julia Schefman is a Junior Associate at Novagraaf in Amsterdam.