Trademarks in China: the battle of Talalay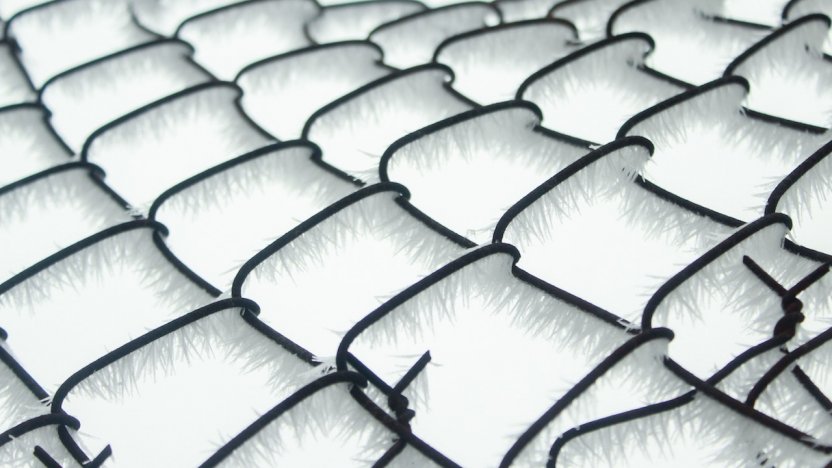 The Vita Group has recently been successful in its ongoing dispute over the registration of the descriptive term 'Talalay'. Vanessa Harrow sets out the ruling and the steps businesses can take when faced with a similar issue.
It is an accepted principle of trademark law that entities should not be entitled to monopolise certain words/phrases, which must remain freely available for others to use. This principle is the reason why descriptive words/phrases cannot be registered as a trademark.
Issues can arise, however, for highly technical descriptive terms that may be well known within a niche industry, but which are otherwise perhaps less commonly understood. The situation can be further exacerbated in China by language considerations and, in particular, the difficulty of translating and/or transliterating terms into Chinese characters.
Such was the case with the trademark registration for 'TALALAY', which was accepted by China's trademark office, the National Intellectual Property Administration (CNIPA) in July 2006, in relation to mattresses and pillows, despite it being a descriptive term. Novagraaf client the Vita Group has recently been successful in its invalidation action against that registration.
Background to the case
In 1935, Leon, Joseph and Ansil Talalay developed a new process for the production of latex foam ('Talalay latex'), as used in the production of mattresses, pillows and related products. Due to the complex nature of the 'Talalay process' it took some time before it could be commercially utilised. Since then, it has built a reputation as a premium and unique process, resulting in high quality products.
The Vita Group is one of the companies who helped to make the Talalay process commercially practical, it is also one of only a few Talalay latex producers in the world. The company first sought to challenge the Chinese trademark registration for TALALAY in April 2016 and has finally been successful in that fight.
In December 2018, the Beijing IP Court issued its decision confirming that TALALAY, as the descriptive name of a latex process technology, does not have sufficient distinctiveness for the goods in issue and is therefore not suitable for registration as a trademark.
Importantly, the evidence put forward by the Vita Group was considered sufficient to demonstrate that the word Talalay is commonly understood by the Chinese consumer as a descriptive term, which designates a highly technical and complex process that results in a high quality and premium latex foam used for mattresses, pillows and the like.  
The decision of the Beijing IP Court sets a precedent and, once the decision has become final, will help ensure that CNIPA treats applications which include the word Talalay and its Chinese translations (塔拉蕾、特拉蕾、塔拉雷、特拉雷) in a manner which will avoid unfair monopolisation of a purely descriptive mark.
"The success in this case is a significant step forward in Vita Group's efforts to protect the premium reputation of the Talalay process and its end products," comments Ila Farshad, Manager of Sales and Marketing for the brand Vita Talalay, adding: "Winning allows us to freely move into a large market, and at the same time provides the consumer with more choice in terms of price and product."
Challenging bad faith registrations
Trademark squatters and bad faith filings are particularly prevalent in China, but opportunistic applicants may seek to secure registered protection for descriptive words or phrases in any market.
The problems resulting from the monopoly protection of words/phrases such as Talalay are exacerbated when opportunistic bad faith filers do not use the word for genuine products, but for cheaper counterfeit versions, thereby also undermining the quality reputation of the authentic goods.
The approach taken by the CNIPA and the Chinese Courts against bad faith activities has already improved in recent years and in April 2019, a further amendment to Chinese trademark law was passed. The amendments intensify the crackdown on bad faith activities and places more responsibility on trademark agents to police such activity.
The successful outcome of cases such as the Talalay dispute, the changing approach to bad faith activities by the CNIPA and the Chinese Courts and these latest statutory amendments represent important steps forward towards stronger protection for genuine brand owners in China. 
A precedent to follow
What should businesses do if they find themselves in a similar situation? Here are a number of steps which can be helpful to prevent descriptive terms being registered as trademarks and blocking access to a potential market:
Seek to secure your own registered trademark protection for the descriptive word/phrase by combining it with a logo or other distinctive word element (for example, 'Coca Cola', as opposed to the generic 'cola').  
Set up a watching service for the descriptive word or term to make sure Intellectual Property Office(s) do not grant monopoly protection for that term.
Monitor the market for improper use of the descriptive term and consider taking action, for instance under unfair competition laws, for improper use of the descriptive term.
File opposition/invalidation actions against any trademarks which have been accepted for registration in error.
File an independent request with Intellectual Property Office(s) to have future applications for the descriptive term automatically refused.
Ensure the market and consumers are properly educated to understand that the term is descriptive. This will also help prevent claims from third parties for acquired distinctiveness through use.
Gather evidence from independent sources, such as consumers, industry bodies, national libraries etc, to demonstrate that the relevant term is descriptive and to show that the average consumer perceives the term in this way.
For markets such as China where there are translation and/or transliteration considerations, be sure to take into account all variations of the descriptive term and take action against those variations.
For many brand owners, questions around descriptive terms often focus on how to turn those descriptive terms into protectable trademarks. However, brand owners should be aware of the risk of their competitors seeking to achieve the same results.  
For more advice on protecting IP rights in China, speak to your Novagraaf consultant or contact us below.
Vanessa Harrow is a Trademark Attorney in Novagraaf's Manchester office.