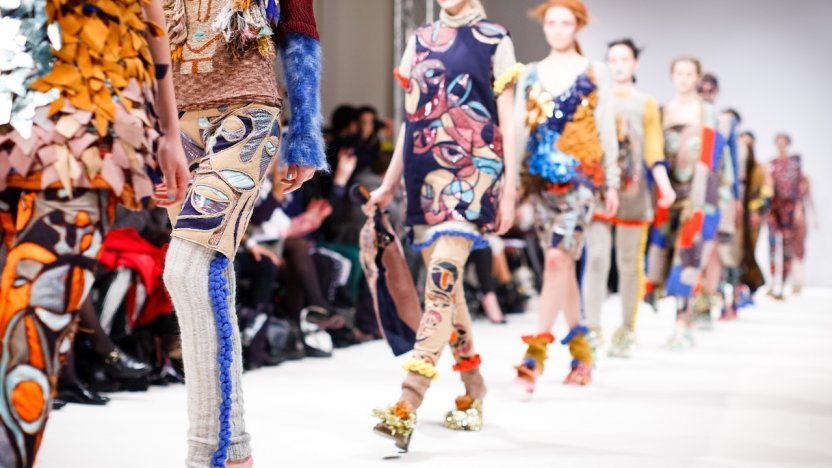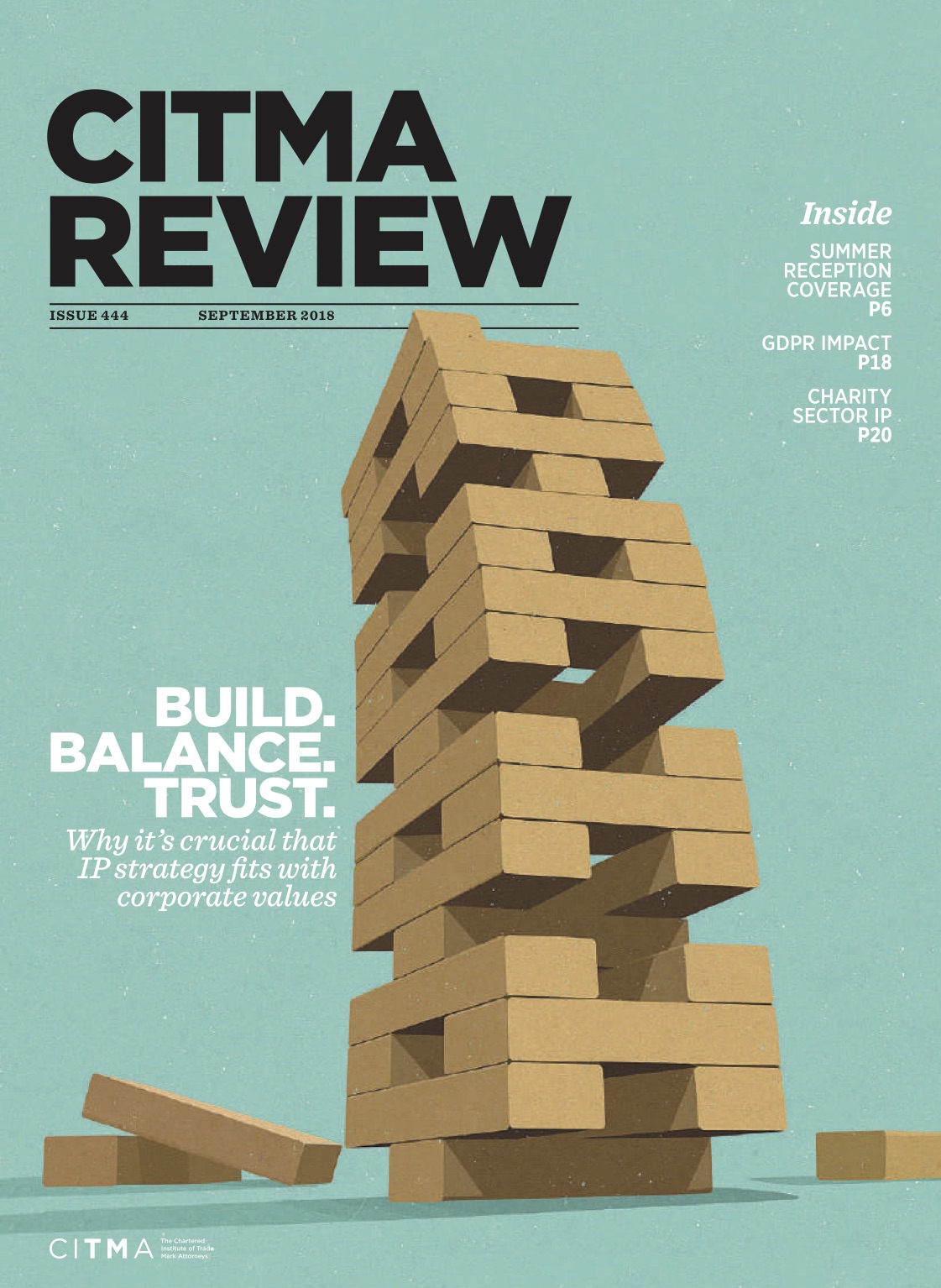 This article was first published in the September 2018 issue of the CITMA Review, the journal of the Chartered Institute of Trade Mark Attorneys (CITMA). To download this article as a pdf, click here. 
Can a global brand name limit its life? It's easier said than done, writes Claire Jones.
Fashion icons Domenico Dolce and Stefano Gabbana declared in April that they intend for the famous Dolce & Gabbana label to die with them, rather than being passed on to others to manage. They have reportedly rejected numerous takeover bids since the brand was launched in 1985, and revealed that they hold a trust for the company, which neither of them can access, safeguarding each of them from outside management in the event that something happens to the other. As reported by Reuters, Gabbana said: "Once we will be dead, we will be dead."
He told Italy's Corriere della Sera: "We said to ourselves that it was better to divide up everything, because if I took a blow to the head, the next day he would have found himself dealing with someone not involved in the industry … who could ruin the business."
While the exact details of the trust are not known, including how the designers plan to manage their trademark and design rights as part of this division of assets, Dolce & Gabbana is not the only fashion label to consider succession planning.
Foundation laid
Giorgio Armani heads up Italy's second-largest fashion group and created a foundation in 2017, to which part of his fashion empire will transfer in order to prevent takeovers or a breakup of the group in the event of his death. The remaining shares will be held by his heirs, who can only sell their holdings to the foundation.
Oscar de la Renta, who died in 2014, wished his brand and legacy to continue long after his death, and began working on his own succession plans in 2004. Other fashion houses have been stewarded by a range of different designers under the original brand name. For example, the house of Givenchy, which reported the passing of its founder, Hubert de Givenchy, in March 2018, has been helmed by a number of top designers, including Alexander McQueen, Julien Macdonald and John Galliano.
Other own-name brands continue under the founder's name even though they are no longer involved in the business. For example, handbag designer Kate Spade, who died earlier this year, had sold the brand that bears her name to Neiman Marcus Group in 2006 (it is now owned by Tapestry, the company behind the handbag brand Coach). She reportedly changed her name to Kate Valentine Spade before launching her more recent brand, Frances Valentine (Frances is her daughter's name), in 2016 with husband Andy Spade, Elyce Arons (with whom she co-founded Kate Spade) and Paola Venturi (also formerly at Kate Spade).
Common practice
It is common practice in the fashion industry for designers to use their personal names to refer to their clothing ranges and related products. However, the practice comes with a number of potential issues.
Initially, there can be difficulties with clearing and registering names as trademarks at various worldwide registries. Here, of course, much will depend on the relative distinctiveness of a name or surname for use in identifying a particular owner's products or services. The more common the name, the more likely it is that someone else will have got there first (see, for example, the recent spat over "Kylie" between Kylie Jenner and Kylie Minogue). Even if the name is available, it is not guaranteed that the trademark office will accept the application – the name will need to fulfil the same criteria as any other intended trademark.
Once registered, the brand can be at risk – for example, from family infighting, which was the case for Gucci and Asprey. In the event that a designer then sells their company, they can lose the right to use their personal name in future ventures. On many occasions, such a limitation may only be realised after an agreement has been made, with the knock-on effect of lengthy court disputes. Wedding-wear designer Elizabeth Emanuel, fashion designer Karen Millen and perfumier Jo Malone are just some of the well-known examples of founders facing problems when looking to relaunch a new brand after the sale of their original businesses.
As taught to trainee trademark attorneys, the Elizabeth Emanuel case (C-259/04 Elizabeth Florence Emanuel v Continental Shelf 128 Ltd) makes clear that a name is a commercial asset that can be traded like any other asset.
What is or isn't acceptable post-sale needs to be clearly defined, as per the Karen Millen dispute (Karen Denise Millen v Karen Millen Fashions Ltd and Mosaic Fashions US Ltd [2016] EWHC 2104 (Ch)), which reinforced the importance of clarifying this in share purchase agreements. That decision focused in particular on the interpretation of clauses containing restrictions and covenants relating to Millen's ability to use her name in respect of competing fashion brands.
Similarly, Jo Malone's contract with the Estée Lauder Group on sale of her well-known fragrance line Jo Malone in 2006 not only prevented her from entering the perfume market again, but also included wider exclusions on Malone even visiting beauty and fragrance stores. It was not until 2011, when the contractual bans expired, that she was able to launch her new business Jo Loves.
The impact of consolidation
When it comes to the global luxury market specifically, many of the world's best-known brand names are now owned by three major companies: Richemont, Kering and Moët Hennessy Louis Vuitton (LVMH). Consolidation has become a common practice, largely to assist the various companies with cost efficiencies, especially with the various pressures on the retail sector.
LVMH was originally formed in 1987 from the merger of fashion house Louis Vuitton and Moët Hennessy. The company owns numerous subsidiaries, each named after its founders, including Marc Jacobs, Thomas Pink, TAG Heuer and Christian Dior.
Richemont was founded in 1988, and its subsidiaries include Chloé, Van Cleef & Arpels and Azzedine Alaïa.
Kering, founded in 1963, includes brands such as Alexander McQueen, Saint Laurent, Bottega Veneta and Gucci. In March this year, Stella McCartney regained complete control of her label following a 17-year-long partnership with Kering after she bought back the luxury conglomerate's 50 per cent stake. McCartney reportedly had the option to buy back the shares as part of the terms of the joint venture they entered into in 2001. "It is the right moment to acquire the full control of the company bearing my name," she said of her decision.
Can D&G die?
As long as the brand is protected, used and maintained as a registered mark, only the brand owner of that name can use it – even if the original designer is dead, as in the case of Gianni Versace. Dolce and Gabbana may wish the brand's fashion output to finish when they die, but that doesn't mean that they intend to kill or abandon their trademarks.
For a start, brand value does not always "die" with a brand. Indeed, the stronger the brand, the greater the public attraction. Even if a brand is "killed" in the way that Dolce and Gabbana have suggested, it does not mean that it will be forgotten. Many brands that have foundered or declared bankrupt are still well-known names despite the fact that they no longer exist in trade (eg Pan Am, Tower Records and Oldsmobile).
In the 1930s, Neil McElroy at Procter & Gamble introduced the idea of "brand killing". He drafted an internal memo following the struggle of soap brand Camay, which argued that businesses should look to a brand-based management system, with each brand having a dedicated budget and managerial team. When a business has several brands in the same sector, they could compete with each other on the market, and each brand's objective would be to ensure that they became "winners", even at the expense of other brands in the business (effectively "killing" badly performing brands).
What if Dolce & Gabbana simply abandons or stops using its marks?
In theory, it is possible for third parties to acquire brands or trademarks where use has been purposefully halted or abandoned, with the new "owner" likely to acquire both the marks and the associated goodwill and reputation. However, it is not always easy to know when a brand portfolio of marks is truly abandoned.
While a brand may stop taking public action, which may indicate that there is no longer an intention to use the mark, this does not guarantee that its trademarks are abandoned. Often, when a company goes out of business or an individual dies, there is a transfer of assets to another company or successor. That receiving entity would then own the rights to the marks. In other instances, IP portfolios and associated goodwill have been sold off to satisfy debts in a bankruptcy/liquidation.
Goodwill can survive death, but demonstrating its existence will become more difficult as endorsement activity dwindles. When a business has ceased trading, it may retain some residual goodwill for a period after the business has closed down. Various cases have discussed residual versus abandoned goodwill and, in cases of dispute, it will be a question of fact as to whether the link still exists – eg is there an intention to resume or continue use at some stage?
However, in instances where the intent to "kill" the brand has been publicly stated, it is likely that the goodwill will be deemed abandoned. Goodwill does not exist separately from the business to which it is attached. There will be an assessment of a number of factors, but, ultimately, if a business dies, so does the goodwill.
If Dolce and Gabbana are really to control how the brand name they created and built into a billion-dollar business is to be managed after their deaths, they will need to make sure its IP assets are managed accordingly.
Any other budding designers thinking about building a brand around their name would be wise to learn from the experiences of those that have gone before – in particular, by thinking ahead to what they might want to do when selling or otherwise leaving the business. In the absence of any prior agreement over the IP rights, they may otherwise find that someone else is using their brand, name and reputation in ways that are beyond their control.
Claire Jones is a Trademark Attorney at Novagraaf in the UK.
EPONYMOUS BRANDS
Linus Yale, Jr – locks
William Henry Hoover – vacuums
Josiah Wedgwood – pottery
Dr Klaus Märtens – footwear
Earl Tupper – plastic containers
Candido Jacuzzi – hot tubs
King Camp Gillette – razors
Henry John Heinz – FMCG