Burger Urge botst met Sizzler over naam kipburger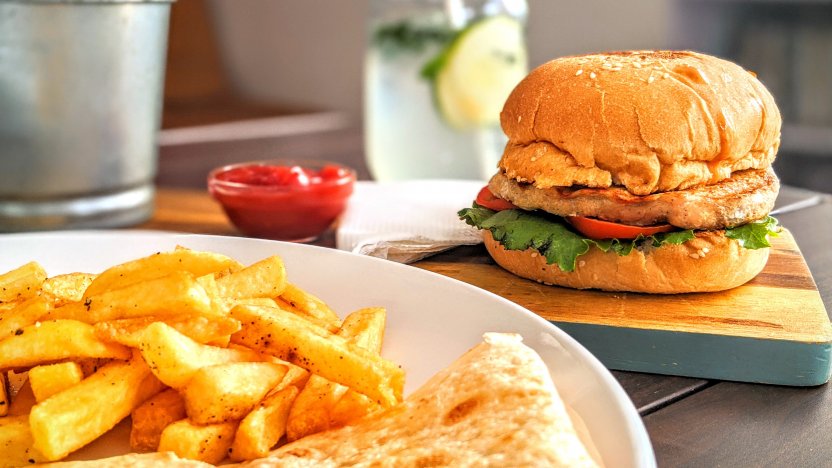 De Amerikaanse restaurantketen Sizzler heeft de in het Australische Brisbane gevestigde keten Burger Urge voor de rechter gedaagd wegens inbreuk op haar merk Sizzler. Theo Visser belicht de kwestie.
Sizzler is een restaurantketen met hoofdkantoor in Californië, met vestigingen ook voornamelijk in Californië plus enkele aangrenzende staten. Sinds 2011 zijn de Sizzler restaurants buiten de Verenigde Staten in handen van het in Australië gevestigde Sizzler Restaurants Group Pty Ltd, dat niet verwant is aan de Amerikaanse firma. Sizzler Restaurants Group is in Australië merkeigenaar van Sizzler.
Burger Urge lijkt de bedrijfsslogan "sell the sizzle, not the steak" letterlijk te hebben genomen door onder de naam Sizzler een kipburger op de markt te brengen. Later werd de naam veranderd in The Sizzle.
Burger Urge plande een promotiecampagne van twee maanden met de bedoeling om meer bekendheid aan het product te geven. Sizzler Restaurants Group kwam de campagne op Instagram  tegen en sommeerde Burger Urge te stoppen met het gebruik van de naam Sizzler en The Sizzle wegens inbreuk op haar merkrechten en misleiding. Volgens haar zou de consument kunnen denken dat er een relatie tussen de bedrijven is, maar die is er pertinent niet. Bovendien zou Burger Urge meeliften op de bekendheid van het merk Sizzler.
Burger Urge heeft inmiddels de namen Sizzler en The Sizzle van haar digitale menu's verwijderd maar volgens Sizzler Restaurants Group is dat niet genoeg. Zij eist compensatie voor de door haar geleden schade.
De rechter besliste in een voorlopige voorziening dat Burger Urge de naam niet meer mag gebruiken totdat de zaak definitief voor de rechter komt. De kans dat deze beslissing in de bodemprocedure in stand blijft, en dat Burger Urge het merk niet meer mag gebruiken, is groot.