Dispatches from ICANN66: The WHOIS blackout and the rise of the dot brand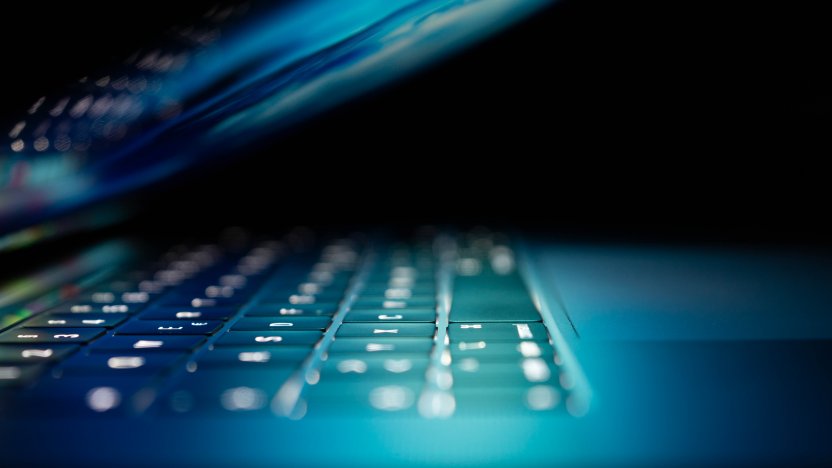 The Internet Corporation for Assigned Names and Numbers (ICANN) held its 66th Annual General Meeting in Montreal earlier this month. We provide a summary of the hot topics under discussion.
The internet has provided businesses with an important sales and marketing channel, but it does not come without risks to brand owners. The ICANN Annual General Meeting, held 2-7 November, provided a valuable opportunity for IP professionals to come together and exchange best practice in this important field. Plans for WHOIS post-GDPR and the second round of dot brand gTLD registrations were some of the key topics discussed.
WHOIS this squatter?
As predicted at the time, the entry into effect of the EU's General Data Protection Regulation (GDPR) in May 2018 has made it significantly more difficult to access information about domain name registrants and, therefore, to enforce brand owners' rights online.
Prior to the new GDPR privacy rules, the WHOIS online tool published the names and contact information of the persons who have registered a domain name. From a brand protection perspective, easy access to that information played a crucial role in enforcing brand owners' rights, and was especially useful in taking action against domain names registered and used in bad faith, such as for squatting or counterfeiting purposes. However, publication of that data was not compliant with the data protection requirements of the GDPR, forcing changes.
ICANN took a 'cautious' approach to the GDPR given the sanctions that could result. According, the majority of domain name registrars selected to 'redact for privacy' any personal information on domain name registrants that could fall under the GDPR (name, email, phone number, address etc).
Can another solution be found?
The blackout was applied – as a temporary measure – to the data irrespective of whether the registrant was a legal or natural person, only the latter category being covered by the GDPR. The temporary approach was to be replaced by a new format, which was to be released at the end of 2019, but has been delayed to the first quarter of 2020.
We already know, however, that it will not provide any more personal data on a registrant, and we must therefore get used to the increased weight of the procedures which we now need to follow. In particular: before we can initiate any action against a disputed domain name, we must first take additional steps to obtain the holder's contact information, which can add time to the process and can make it harder for brand owners to resolve disputes.
Discussions are still ongoing in regards to the data that can be published about legal persons (i.e. company information, including generic email addresses such as info@). As mentioned above, these are not covered by the provisions of the GDPR. However, given the volume of data held by large registrars and the difficulties of building a two-tier system, it is unlikely that a distinction will be made.
Nonetheless, ICANN has acknowledged that it has a role to play in providing reasonable access to WHOIS data for persons who can prove a legitimate interest. Discussions are ongoing therefore in an attempt to ensure a secure digital environment and to propose a 'unified access model' guaranteeing a 'reasonable access to data' of domain name holders to those who qualify for this access. We will keep you informed of the continued discussions after the next summit in March 2020.
On your .mark, get set, go!
After years of discussion, the so-called dot brand opened for first applications in 2012, offering companies the opportunity to register brand names or generic terms as online extensions, or top-level domains (TLDs).
The scheme was set up as an alternative to more traditional TLDs (such as .com, .net or country codes, such as .fr) where the number of domain name registrations has meant that very few short names remain available for registration.
It has resulted in the emergence of:
geographical extensions, such as .paris, .london, .nyc, .alsace, .catalonia, .eus, .cymru and even .earth
generic extensions, referring to a product category, such as .wine, .pizza, .bio, etc
dot brand extensions, such as, among others: .leclerc, .sncf, .bnpparibas and .audi
ICANN plans to open its second round of extensions in 2022 in principle, but potentially not until 2023 or 2024. In the meantime, there is still lots to be agreed regarding what the process will be for submitting and examining these new applications in order to allow more flexibility than in 2012; including, for example, the possibility to make changes to an application after it has been submitted, and for deadlines for raising funds and/or acquiring the necessary technical resources.
Interested in registering your own dot brand?
The dot brand system provides trademark owners with greater control of domain name registrations, as well as more flexibility in the availability of their chosen names, given that they will no longer have to worry that a name has already been taken, as with traditional TLDs, such as the .com. It also offers the ability for brands to build a totally secure digital environment that also offers peace of mind to customers that they are purchasing products or services on an official and legitimate website.
It comes with a cost, of course, and may not be suitable for all brand owners. However, it can represent a real marketing, commercial and financial asset that is worth consideration.
Please speak to your Novagraaf attorney or get in touch with us below to find out more about the dot brand and how it could support your business online, or for general advice on registering and protecting domain names.