Online marketplace counterfeiting: Which are the worst sites for fake and pirated goods?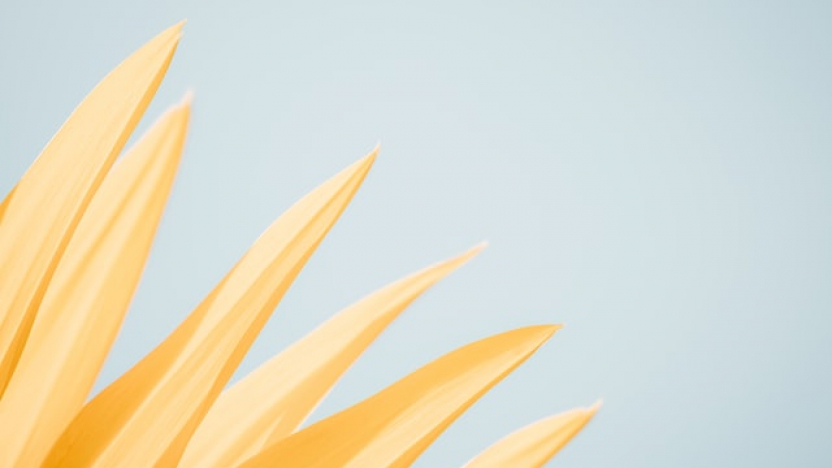 The 2022 Review of Notorious Counterfeiting and Piracy Markets by the Office of the US Trade Representative (USTR) has assessed the volume of online marketplace counterfeiting and ranked sites by worst offender. Marc-Emmanuel Mellet summarises its findings.
According to the 2022 Review of Notorious Counterfeiting and Piracy Markets, published earlier this year by the Office of the United States Trade Representative (USTR), piracy and counterfeiting cost the US economy US$29.2 billion in revenue share in 2019 alone. In its report, the USTR sets out to highlight the most prominent examples of online and physical markets that reportedly engage in, facilitate, turn a blind eye to, or benefit from substantial piracy or counterfeiting. 
Online marketplace counterfeiting: Notorious, but not yet illegal
As we previously covered in our article 'The challenge of applying 'physical' laws to online marketplaces', rights holders are stymied by difficulties applying IP laws designed for the physical realm to online infringement. While online marketplaces may claim to be victims of counterfeiting, others have sought to profit from this challenge, building complex ecosystems that use anonymisation services and choosing 'complacent' registrars and registries, as well as hosting providers renowned for non-compliance with takedown requests from right holders.
In its latest ranking, the USTR has pointed out an increase in the number of players who are brazenly complacent about IP infringement. Indeed, many have terms of use that explicitly allow the sale of illegal content on their platforms. Unsurprisingly, it is increasingly difficult for right holders to obtain the removal of online marketplace counterfeiting and other infringing content. In addition, the USTR report highlights that right holders are seeing an increase in turnkey websites or related services that offer to facilitate the set-up of infringing sites; in particular, by means of templates. The use of social media platforms and influencers to advertise infringing sites and 'dupe' products is also causing further problems. 
Several leading marketplaces and social networking platforms are taking measures, however, to combat such problems with dedicated tools and teams. In publishing its 2022 Review, the USTR hopes to encourage others to follow suit.
Which are the worst e-commerce sites?
Below is the USTR classification of e-commerce platform and marketplaces:
AliExpress: While AliExpress has put in place highly developed anti-counterfeiting tools and systems, the platform is itself the biggest retailer of counterfeit goods. Moreover, it is easy to circumvent the solutions put in place by AliExpress and the penalties for repeated infringements are far from dissuasive.
Avito: Avito is an online advertising platform based in Russia that offers a large number of advertisements for counterfeit products. The site is accused of having very complex ad removal processes with detailed evidence of infringement, including a side-by-side comparison of genuine and counterfeit products. Furthermore, there is no reliable procedure for repeat offenders with many ads reappearing after being deleted. More generally, Avito is not very cooperative with IP rights holders.
Bukalapak: Bukalapak is the largest e-commerce site in Indonesia. Despite the implementation of takedown procedures, the site features many counterfeit products. In addition, the procedure for repeated infringements is too lax in that a reseller who has been found to be infringing three or more times on the rights of the same brand is eligible for deletion, although this is not automatic.
DHgate: DHgate is the largest e-commerce platform for wholesale purchases of Chinese origin, but its procedures are not sufficient to prevent the sale of counterfeit products. The company has implemented artificial intelligence that is supposed to detect counterfeits, but resellers have managed to circumvent this solution by applying filters on photos or blurring logos.
IndiaMART: IndiaMART is the largest business-to-business marketplace in India. Despite a policy that says it will take action against counterfeit products, many counterfeits are sold on the company's website, which is also criticised for its slow response to the detection of illicit products. 
Pinduoduo: Pinduoduo is the second largest e-commerce platform in China. The company does not seem to be able to cope with the increasing number of counterfeit products offered on its website.
Shopee: This Singapore-based e-commerce site targets mainly Southwest Asia, Europe and Brazil. Many counterfeits are circulating on this platform. However, the company launched a brand protection programme in 2022 and instated a brand protection manager. 
Taobao: Taobao is Alibaba's platform for Chinese consumers. Although it has many tools to fight against counterfeiting in place, many contentious products are still circulating on the website.
Tokopedia: This Indonesian e-commerce site offers a portal for brand owners to act against counterfeits, but has not succeeded in containing them. In addition, the penalty system for repeated acts lacks clarity and effectiveness.
WeChat (WeiXin): According to trademark owners, WeChat (WeiXin) is the largest online platform for counterfeiting. Filing complaints is complicated and inefficient, and even if the accounts of resellers are suspended, they can easily re-register. 
Which are the worst registrars and hosts?
According to the USTR, the worst offenders are:
Amarutu: Amarutu (also known as Amarutu Technology Ltd or KoDDos), offers offshore hosting services and does not grant any takedown requests for infringing content.
FlokiNET: This hosting company refuses to grant any takedown requests for illegal content, whether they come from right holders or national courts.
What should rights holders do?
Given the vast number of e-commerce sites and marketplaces that host counterfeit or otherwise infringing products and content, it can be difficult for brand owners to know where to start. That's why we recommend working with an online brand protection specialist who can advise on the best monitoring and enforcement strategy for your business.
For additional insights and tailored advice on identifying and responding to counterfeiting on online marketplaces, speak to your Novagraaf attorney or contact us below.
Marc-Emmanuel Mellet is a Trademark Attorney at Novagraaf in Paris