Use it or lose it: The importance of using your trademarks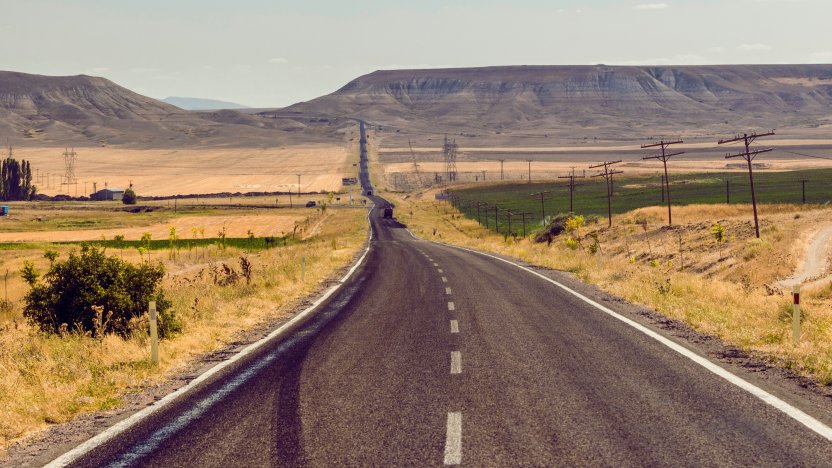 In many jurisdictions, such as the EU and UK, brand owners can file trademark applications without any requirements to file evidence of use of their chosen mark. That is not to say that the ability to provide proof of use is not important.
In trademark law across most jurisdictions, right holders can file trademark applications without any requirements for filing evidence of use of their mark. This applies to both the UK and the European Union, as it is not required to file any evidence of use in the early stages of a trademark application or registration in those territories. Filing trademark applications for your brand can be relatively straightforward, therefore, with right holders primarily required to provide details of the mark, a comprehensive list of goods and/or services for which the mark will be used, and accurate ownership details.
Notable exceptions
There are some exceptions to this rule, with the key jurisdiction that requires some form of use evidence or declaration of use sooner rather than later being the US. In the US, when filing a trademark application you must set out one of the following three bases:
Based on use – you must provide evidence of use for your mark in the form of a declaration of use and supporting specimens showing evidence of use for a number of goods and/or services;
Based on Intent to Use – you can indicate you intend to use the mark and avoid requirements to file evidence of use on filing but must subsequently file specimens of use for a number of goods and/or services before the application can proceed to registration;
Based on a foreign registration – you can rely on a trademark registration from another jurisdiction to file an identical US application. While you do not need to file any evidence in the registration process, you will be required to do so within five years of registration or if you wish to take action against a third party application or third party use of a conflicting mark, whichever arises first.
The requirements in the US are more stringent and exist to ensure that right holders have a valid claim to the monopoly rights granted by trademark protection. In the US, if you cannot be found to be using your mark, you will not be able to claim rights to the mark or similar marks and inhibit other third parties from seeking to use the mark or similar marks for the relevant goods and/or services.
Evidencing use is key to a valid trademark right
This rationale is a core element of trademark law in all jurisdictions and it comes into play in most jurisdictions later in the life cycle of a trademark registration.
In the UK and EU, after five years of registration of your trademark, the right becomes subject to proof of use considerations. In other words, five years after registration of your trademark, you are generally required to evidence use of your mark in the jurisdiction where registered should you use it as a basis of opposition. In addition, third parties can seek to cancel your trademark registration on the grounds of non-use and if this situation arises, you must file evidence of use for your mark in relation to the protected goods and/or services of the registration to keep it in force.
Failure to file valid evidence of use in cancellation proceedings will result in cancellation of your trademark registration, either in whole if no use evidence is provided, or in part if you can only show evidence for a limited number of goods and/or services. Any goods and/or services where a right holder cannot evidence use will be struck from the registration which limits the scope of your trademark rights.
Failure to file valid evidence of use in opposition proceedings can result in the opposition being abandoned if insufficient evidence is provided to show that the goods and/or services covered by your earlier right are in use, as this would mean they do not constitute valid earlier rights and these rights should not restrict registration of the opposed application from proceeding to registration.
The implication of both outcomes outlined above is that your rights would be limited, and in the case of the latter, you may not be able to take action to stop third parties using the mark or similar marks, which could have an impact on your business.
Preparing evidence of use
Generally, when evidence is required for submission, right holders must gather the necessary evidence in a relatively short space of time. The majority of situations will have a deadline allocated and it can often be difficult for companies to source all the evidence of use they require in the short time periods allotted by the Intellectual Property Office.
The situation can be further complicated if your company does not have a centralised record for the various types of evidence required, or if this is the first time you are collating the type of evidence required to evidence your use of your trademark in the marketplace. We recommend our clients ensure they have good document management systems in place and have easy access to the various types of evidence required to show their mark is in use.
Please see our earlier article on preparation of evidence which provides key and useful guidance on how to prepare evidence of use and more critically the types of useful and essential evidence required to ensure that your trademark can be maintained and your rights protected.
Act now to minimise risk
Trademark rights are monopoly rights which can exist indefinitely, but this does not mean that achieving registration is the end of the line. It is critical to the life of a trademark following registration to use it in relation to those goods and services protected by the registration and, if you do not put the mark to good use in the required time, you run the risk of losing your valuable rights.
If you require any further information or guidance on evidence gathering or ensuring you are prepared to evidence your use when required, please speak your Novagraaf trademark attorney or contact us below.