Will Disney's newest Toy Story 4 character go 'caboom'?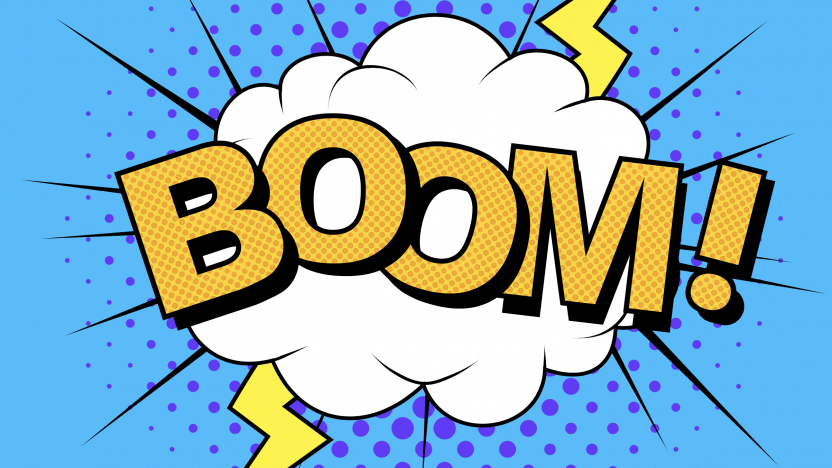 Disney, creator of the Toy Story movie franchise, is being sued by the Evel Knievel estate, which claims that its newest character, Duke Caboom, has ripped off the likeness of the infamous stunt performer.
American daredevil Evel Knievel was so notorious for his motorcycle ramp exploits, including the jump over Caesars Palace in Las Vegas that landed him in hospital, that he even had his own stunt doll in the 1970s.
The Stunt Cycle was instantly recognisable as Knievel as a result of his all-white outfit and helmet, both with blue and red detail, and motorcycle, and you could even buy a Scramble Van and Jet Cycle 'with sparks' to complete your collection.
Now, Knievel's trademark look is back in the news following claims that Toy Story 4 character and 'Canada's greatest stuntman, Duke Caboom' is a rip-off of the American daredevil's personality and likeness.
Knievel's son and K&K Promotions, which owns the IP rights to the Evel Knievel brand, has sued Disney, creator of the Toy Story movie franchise for infringement, stating: "Evel Knievel did not thrill millions around the world, break his bones and spill his blood just so Disney could make a bunch of money."
According to a Disney spokesperson: "The claims are without merit and we intend to defend against them vigorously in court."
Too similar to be ignored?
Although there are obvious similarities between the Evel Knievel's unique persona and the look and description of Duke Caboom, 'character rights' are not always easy to protect and enforce.
For example, from a UK perspective, it is not possible to protect a specific person as a legal right, although there are personality rights that can assist in protecting someone's image from being used or infringed. This is not a single, registerable right, but rather a combination of IP protection mechanisms, including registered trademarks, design registrations, copyright and, in the UK, passing off. 
If the original Evel Knievel toy was registered as a trademark or design, this would provide a good starting point for K&K Promotions to argue infringement, as there would be a fixed, registered right, and the date of filing would create a clear priority argument.
Who owns a personality?
As we covered previously in 'Character wars: Trademark and copyright protection for fictional characters', it's important when registering a trademark for a character to not only protect the name, but also its image, by way of a device mark. This is essential in cases of alleged character infringement, given that the visual look and feel is likely to be more similar than the name itself.
Alternatively, if there are no registered rights in the name or image, the unregistered right of passing off might also be relevant in the UK. Unlike a registered mark or design, this type of protection can extend past the mark or image itself to protect the goodwill of its original source. A clear example of how these rights have been enforced in 'personality rights' cases can be seen in the Eddie Irvine case against Talksport, whereby marketing materials that included an altered image of Irvine amounted to false endorsement, and thus a successful claim. Another example is the infamous Rihanna case against Topshop where her image was used on clothing without her permission.
In this case, if K&K Promotions can prove misrepresentation by Disney, it could claim consequential damage to their goodwill in the Evel Knievel image. However, this right would only be relevant in UK-based proceedings.
If there are no registered rights in place for a character, then copyright may also provide an avenue for an infringement claim. This type of protection arises automatically and protects the expression of an idea in a wide range of artistic creations, including toys. The original Evel Knievel toy was created during Knievel's career and way ahead of the Duke Caboom character, potentially providing K&K Promotions with another IP route to challenge Disney.
Prepare to succeed
When relying on a persona or character as your brand, it is important to ensure that you are protected against third parties who may copy or otherwise infringe your work. This is even more vital in the modern online world, as ideas are more accessible and means of copying are more available. Ideas can be shared very widely and very quickly, therefore establishing protection over your work is essential when building your brand.
For further guidance on any of the topics discussed in this article, please speak to your Novagraaf attorney or contact us below.
Megan Taylor is a Trainee Paralegal based in Novagraaf's London office.