Getting social with your anti-counterfeiting strategy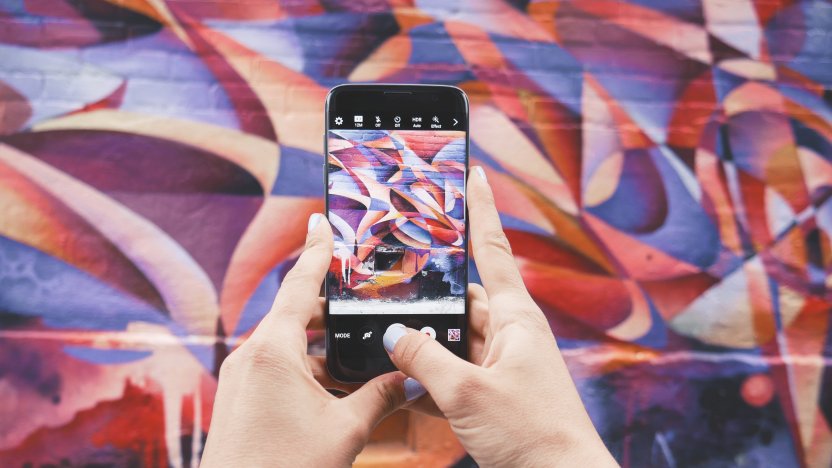 Social media channels, such as Instagram, Facebook and Twitter, are overtaking online auction sites as the biggest online platforms for counterfeit activity.  
Facebook (profiles/marketplace), Instagram and Twitter are increasingly being used by counterfeiters to sell fake goods online. As with the internet in general, the borderless nature of these social media sites has created an open platform for offering and accessing counterfeit and copyright-infringing goods. As brands have increasingly adopted Instagram, Facebook, Twitter and similar services as a means to sell to consumers, so too have counterfeiters, using the channels to advertise and sell fake goods.
According to the UKIPO's latest IP Crime Report, counterfeit cigarettes, electronic equipment, aftermarket parts, personal care products, prescription drugs and medicines, fashion and footwear, and alcohol and food have all been seized by the UKIPO's IP Crime Group and Trading Standards in the past year. How should anti-counterfeiting strategies be adapted to meet this growing social threat?
Building the right foundation
Brand owners can call upon a variety of tools to act against counterfeit activity once it has been identified, but tools and techniques to prevent and identify counterfeiting in the first place are of particular importance. This includes, for example:
registering key brand and product names as trademarks, and innovative design features as design rights, so that brand owners can seek legal redress for any unauthorised use of those trademark or design rights (e.g. for the manufacture, distribution and sale of trademarked goods);
raising awareness of the issues within the business by educating staff, business partners and customers;
actively monitoring the online and offline market, recording, reporting and carefully analysing the findings;
working closely with law enforcement authorities such as the Border Force (Customs) and local Trading Standards offices; and
taking enforcement action where appropriate.
Focusing on social media sites
Each social media platform incorporates takedown procedures and forms that enable brand owners to object to counterfeit products and track complaints/infringements. The success of these procedures is quite mixed, as it is in online platforms in general (although some marketplaces, such as Amazon, are introducing new measures to assist brand owners). In particular, sites, such as Facebook, have recently been reported as slowing down and being more difficult to contact or initiate takedown procedures. Twitter can also be quite reluctant to initiate action against a third party without formal proceedings or a court order; however, it does use a 'blue tick' system to confirm accounts are verified.
To effectively target the rise of counterfeiting in social media channels, Trademark Attorney Claire Jones recommends that brand owners incorporate the following steps and procedures into their existing anti-counterfeiting strategies:
Take steps to monitor rights on social media platforms and, where possible, to take down the infringing posts. There are a number of companies that offer a range of tools to monitor infringing content online that can prove helpful here.
Devise internal procedures and implement a social media policy, not only to educate but also to train employees on identifying, reporting and taking the necessary action on infringements. Your staff, distributors and retailers are your eyes and ears in the market, so it's important that they know what to do when they spot potential counterfeit or unauthorised sales.
Educate consumers on how to spot, avoid and report counterfeit goods too. For example, GHD hair straighteners faces an ongoing battle against a number of infringing products sold online, but help consumers differentiate between counterfeit and pre-owned by having a barcode number that can be entered online to confirm that the product is genuine. There are also lists of authorised third party sellers that can be reviewed on its website. Such education is not without pitfalls of course: the more the counterfeiters know, the more they will copy, making it harder to differentiate.
If counterfeits are a significant issue for brand protection, it is important to engage with enforcement agencies, as they are becoming much more aware of the issues online, as well as the more traditional routes of counterfeits goods. The more information they are provided with the better. This should include, for example, as broad a picture as possible of the scale of the issues, any emerging trends, and how to detect and take down infringing goods.
One significant issue with social media platforms is closed groups. Counterfeiting is much more prevalent in such groups, and these can be more difficult to monitor, unless the group admin decides to alert the brand owner.  
Measuring effectiveness
As with any business strategy, the basic criteria against which to measure success should be set up before brand owners begin to target and implement anti-counterfeiting activity. This will enable them to objectively assess the results of any actions taken against counterfeiters. 
It is essential to keep results under regular review and to revise tactics and strategy on an ongoing basis; in particular, by assessing and reassessing the commercial damage caused by counterfeiting to ensure that actions taken are appropriate and proportional.
Above all, creating and maintaining records of known traders involved in counterfeiting, alongside anti-counterfeiting actions taken against them and the results of those actions, will help a business to assess its existing strategy – for example, to identify where it is most or least effective – and to make improvements to it
Measurable indicators will commonly include:
The number of counterfeit product seized and destroyed;
The number of successful litigations and damages awarded; and
The number of listings/social media accounts taken down. 
Overcoming common barriers
Where budget is a potential hurdle, companies should take into consideration not only the achieved reduction of the quantity of counterfeits available to consumers and the number of prosecution cases concluded, but also any progress made in educating the public on how to identify genuine products and the relevant intelligence on anti-counterfeiting collected that may be used to direct future strategy.
For more tips and advice, download our anti-counterfeiting white paper.