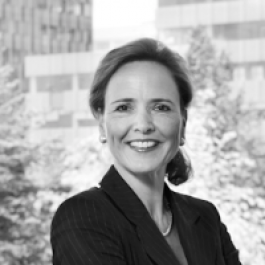 Lutgarde Liezenberg
Chief Executive Officer (CEO)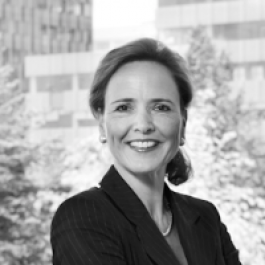 Lutgarde Liezenberg was appointed Managing Director of Novagraaf Netherlands in 2003 and has been CEO of the Novagraaf Group since 2009. As CEO, Lutgarde overseas Novagraaf's 18 offices across nine countries. She is proud to lead the only IP Group to combine law firm know-how and capabilities with the innovation and efficiencies of a global IP service provider. In her day-to-day  role, she combines her professional background as an in-house lawyer with her international experience in business services. Her ambition is, together with over 330 colleagues within Novagraaf, to be at the forefront of IP innovation and exceed – day in, day out – the diverse expectations of every client.
Lutgarde is convinced that innovation, coupled with effective management of IP, is the engine of sustainable business growth. Making a solid contribution to this is her main passion.
After studying Dutch Law at the University of Groningen, Lutgarde started her career in 1986 as a corporate lawyer with KLM Royal Dutch Airlines. This was followed by various management positions within KLM Royal Dutch Airlines, including Managing Director Special Cargo worldwide and VP Corporate Management and Organisation Development. In 1999, Lutgarde consciously opted for the global business-to-business service industry and became Managing Partner of the KPMG Ebbinge consulting unit. In 2003 she joined Novagraaf.