Novagraaf's trademark practice recommended in WTR 1000 and IP STARS 2019
Novagraaf has been recommended for its trademark expertise in the 2019 editions of WTR 1000 and IP STARS. IP STARS recognised Novagraaf as 'Top Tier Firm' for its trademark prosecution work in Benelux. Several Novagraaf specialists were also singled out for their expertise in the WTR rankings.
"Storied outfit Novagraaf is one of Europe's top IP firms, whether measured by the number of marks it is responsible for, by the breadth of its brands service, by the strength of its team or by the quality of its work." WTR 1000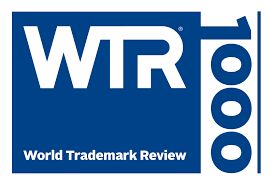 World Trademark Review has released the results of the 2019 rankings for its 'World's Leading Trademark Professionals survey' (WTR1000), in which Novagraaf appears as a 'recommended' firm. The magazine undertook an exhaustive qualitative research project to identify the firms and individuals that are deemed outstanding in this critical area of practice. This included factors such as depth of expertise, market presence and complexity of work, as well as positive peer and client feedback.
Novagraaf was specifically recommended in the Benelux category in this year's rankings. From the Amsterdam office, Gerard van Hulst, Helma van de Langenberg and Bart Schweitzer were singled out for their expertise. From Belgium, Ingrid Mennens and Daphne Vervaet also received individual praise.
IP STARS: Novagraaf recognised as a Top Tier Firm 
Managing Intellectual Property also published the first of its IP STARS 2019 trademark rankings earlier this month. This is the first set of results from the research for IP STARS 2019, covering more than 70 jurisdictions. Its rankings are based on expertise, workload, market reputation/track record, outcomes achieved for clients, and unique strengths in a given practice area. Judgements about which firms to include in the rankings, and which tier and practice area they should be in, take account of all this information.

Following this research, Novagraaf was recognised as a 'Top Tier Firm' for its trademark prosecution work in Benelux, as well as being included in 'Tier Two' of the France rankings for its trademark filing and prosecution work.
Commenting on the firm's recommendations, Novagraaf Belgium's Managing Director, Ingrid Mennens said: "We're happy to see that the hard work and dedication of our IP attorneys and back-office specialists are recognised once again in the WTR 1000 and IP STARS rankings. It is our mission at Novagraaf to take IP further for the businesses and organisations we work to support. Our goal is to deliver innovative and purpose-built solutions that add measurable value for our clients. We achieve that by building partnerships based on trust, respect and knowledge of our clients' businesses, and their goals and projects."
About Novagraaf
Founded in 1888, Novagraaf is one of the world's largest trademark filers and a major patent filer, managing more than one million intellectual property (IP) assets on behalf of customers, and representing many of the world's major patent and trademark owners. The company is headquartered in Amsterdam, The Netherlands, with offices throughout Europe, including London, Brussels, Paris and Geneva, as well as in the US, China and Japan.