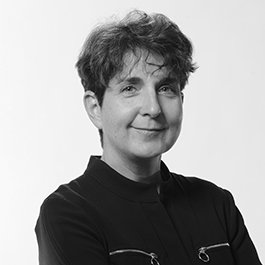 Emmanuelle Laude-Duval
Director of Physics & NCIT Departments - French & European Patent Attorney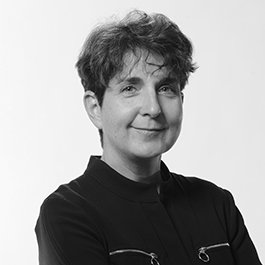 Paris office
Emmanuelle began her career as a research engineer at the MICHELIN Technology Center in 1997.  In 2000, Emmanuelle oriented her career in Industrial Property in the firm. She joined Novagraaf in 2006 and has been in charge of the Physics and NICT departments in France since January 2019.
Career history
Emmanuelle is a Doctor of Materials Sciences (Ecole des Mines de Nancy-INPL) and holds a degree in Civil Chemical Engineering (Faculté Polytechnique de Mons, Belgium). She also holds a degree from the Centre for International Intellectual Property Studies (CEIPI), specialising in patents (University of Strasbourg) in 2001. She has been a French Patent Attorney since 2009 and a European Patent Attorney at the EPO since 2014.
Memberships
Emmanuelle is a member of the EPI (European Patent Institute) and the CNCPI (National Intellectual Property Attorneys' Association).
Areas of expertise
Emmanuelle's specialist areas include: drafting patents and optimal and strategic management of procedures for the submission of French, European, international (PCT) and foreign patent applications, opposition and appeal proceedings before the European Patent Office, opinion work in patentability, freedom-to-operate, infringement and validity of patents, national and international litigation and pre-litigation cases, confiscation of infringing products, IP strategies around innovative products, drafting and auditing patent portfolios, supporting start-ups based on innovative technologies and the organisation of intellectual property questions and follow-up, negotiations at the pre-litigation stage and in the context of setting up licensing contracts, the protection of innovation, studies on freedom-to-operate as regards patents, strategies and pre-litigation files.
Technical fields: 
Physics (solid-state physics, wave physics, surface physics and chemistry), Chemistry (Chemical engineering, electrochemistry), Environmental waste technology, Material science (metallurgy, electrometallurgy, ceramics, coatings, thin films), Nanotechnology, Nanomaterials, energy, thermodynamics, microelectronics, microfluidics, 3D printing, additive manufacturing. 
Industry specialisms
Patents
Strategy
Technology
Automotives & aviation
Chemistry
Construction
Emerging technologies
Energy
Home appliances
Industrial machinery
Material sciences
Mechanics (incl. material processing)
Oil & gas
Physics
Semiconductors