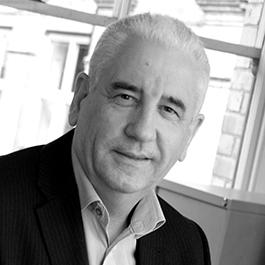 Michael Freeman
Trademark Attorney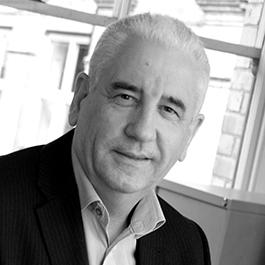 Manchester office
Michael Freeman is a UK Chartered Trademark Attorney and a European Trademark Attorney. Having worked for other leading IP law firms in the UK before joining Novagraaf, Michael has more than 30 years' experience in the field of IP, relating to trademarks, designs and copyright, and representing a wide range of clients from both small and large national companies to multinational corporations. He handles both contentious and non-contentious trademark and related IP issues, including: trademark searches, office objections, ex-parte and inter-partes hearings before the UK Intellectual Property Office (UKIPO) and oppositions, invalidity and revocation actions before the UK IPO and the European Union Intellectual Property Office (EUIPO). In addition, Michael regularly runs trademark, design and copyright infringement actions, and assists clients in the negotiation of settlement agreements. In particular, he has substantial expertise in guiding clients through each stage of the trademark selection and registration process, including: conducting trademark clearance searching on both a UK and international basis; advising on filing strategies; and managing any official objections and/or third-party oppositions arising during the registration process.
Career history
Michael has a Diploma in Engineering Technology from University College Salford.
Work highlights
Michael regularly acts for clients in a wide range of industries, including the oil rig and building safety equipment, jewellery, clothing, furniture and bedding, household textiles, dairy products, premium liquor and financial services sectors.
He has provided assistance to companies in a number of sectors on how best to extend their brand protection into new markets, particularly North and South America, the Middle and Far East and Asia.
He has many years' experience in relation to the prosecution of trademark applications not only before the UK and EU IP offices, but also before WIPO and the offices of numerous overseas territories.
He also has extensive knowledge and experience in handling oppositions, invalidity and revocation actions before UKIPO and EUIPO, and in negotiating the resolution of such actions by means of the giving of undertakings and the drawing up of co-existence agreements.
Memberships
Michael is a member of CITMA.
Areas of expertise
Trademark registration and portfolio management
Registered and unregistered designs
Copyright
IP strategy
Trademark dispute resolution
Industry specialisms
Drinks/beverages
Fashion & textiles
Financial services
Food & food technology
Oil & gas
Honours
Michael is recommended in The Legal 500 (2014, 2015 and 2017 editions).